Filling and sealing linkage production line
The filling and sealing production linkage line is mainly applicable to the process of bottle management, bottle sending, quantitative filling, stoppering, and capping of various small doses and small batches of water/powder, such as oral liquid, syrup, essential oil, injection, etc. Widely used in the pharmaceutical, food, health care, electronics, chemical industry and scientific research fields.
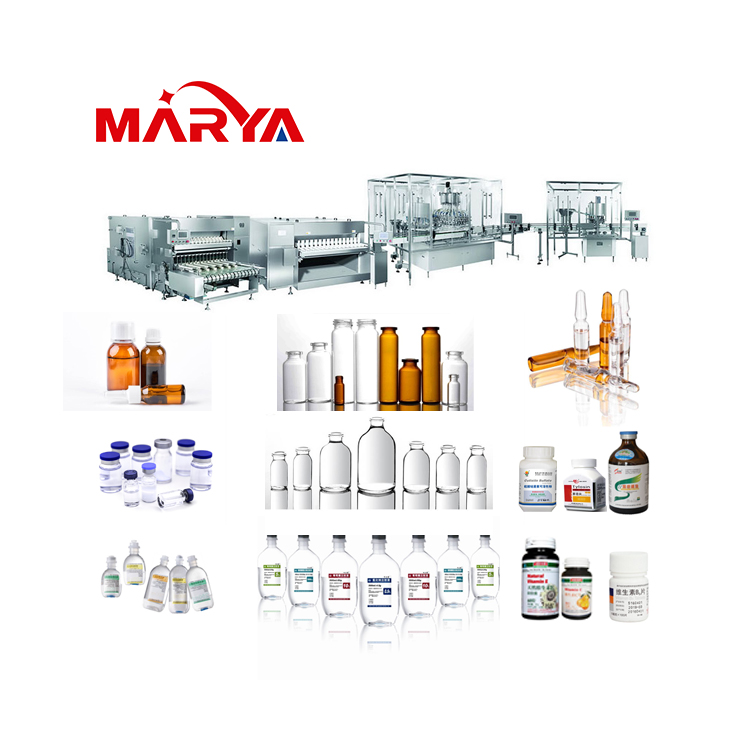 bottle filling machine1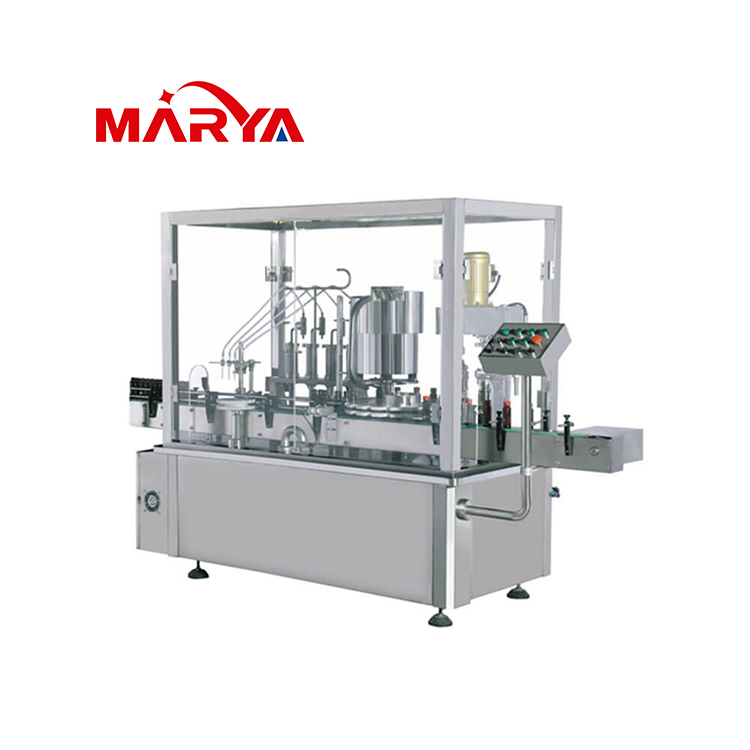 filling screw capping machine3-1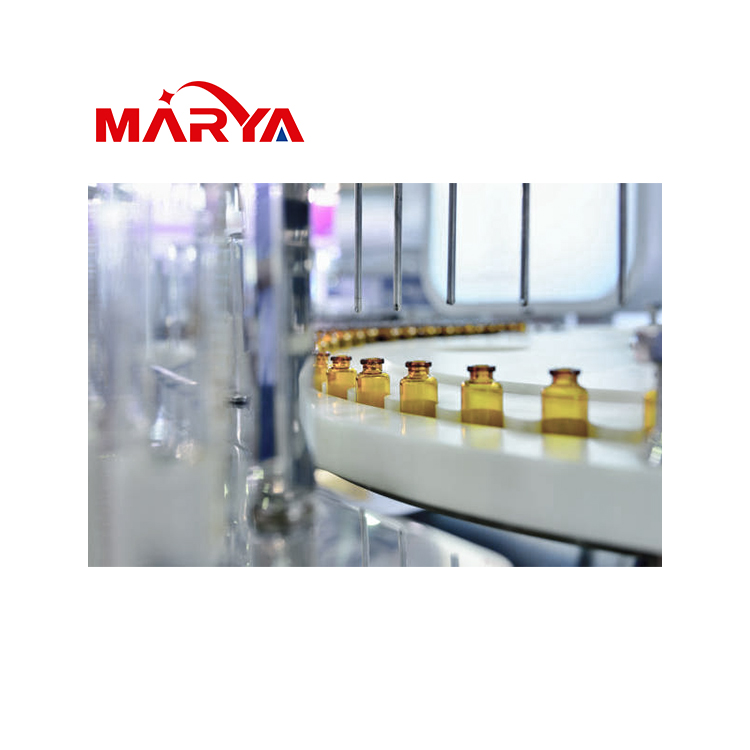 filling capping machine3-1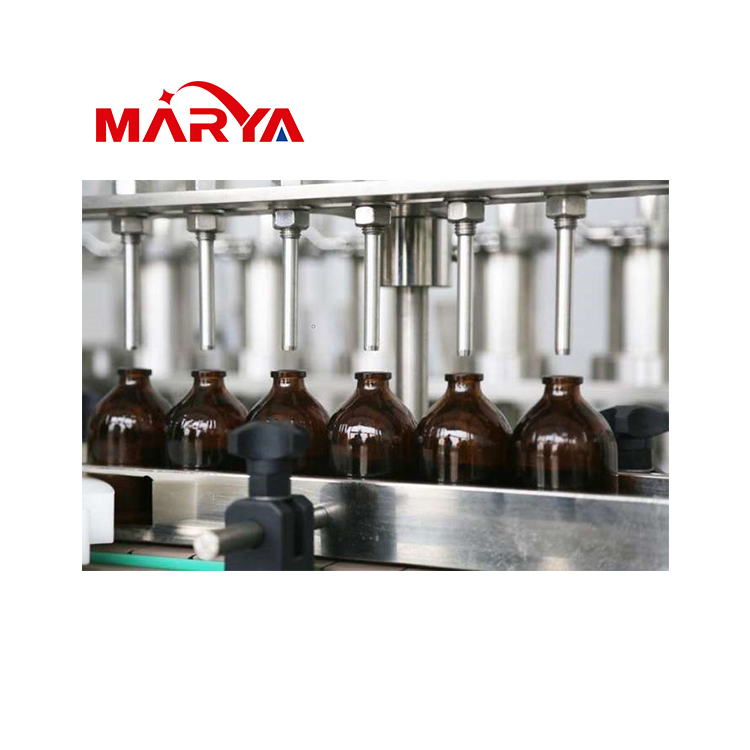 filling screw capping machine-1



Performance

The design, materials, manufacturing, assembly and commissioning of the entire bottle filling line are in accordance with the new GMP and FDA regulations.

Applications: 1ml - 50ml (according to user specifications);

Capacity of bottle filling machine : 300-3000bhp

Filling head of bottle filling machine: 1-4 pcs, choose according to capacity;

Various types of filling pump options: glass pump, metal pump, peristaltic pump, ceramic pump;

Filling accuracy: ≤±1% (according to the characteristics of the medicine);

Sealing method: screw cap, rolled cap or screw threaded cap

Pass rate: ≥99%

The equipment is intuitive and easy to operate, simple in structure, stable in performance and accurate in loading;

Bottles are loaded by a turntable or a mesh belt;

Pneumatic pressurisation of the plugs with a high pass rate;

The capping is carried out using robotic cap gripping technology or automatic cap dropping, which does not generate aluminium dust pollution;

With fibre optic sensing, with no bottle no filling and no caping function;

Servo motor-controlled filling pumps can be configured to carry out filling with high filling accuracy and easy adjustment;

The nitrogen filling unit can be configured to isolate the medicinal solution from oxygen;

Configurable with Open-RABS isolation protection system and Class 100 air purification laminar flow system;

Fully automatic control and monitoring of the production process using control technologies such as high-precision colour touch screen operation and monitoring, PLC automatic control, automatic protection and mainframe variable frequency speed regulation;

Can customized relevant products according to the actual needs of the customer.
Filling and sealing linkage production line
We could not find any corresponding parameters, please add them to the properties table
Related Products
Products that maybe needed
Message
Please feel free to give your inquiry in the form below. We will reply you as soon as possible
Shanghai Office: NO211, North Fute Road, Pudong area, Shanghai, China, 200131
Changsha Office: Room 23069, Block 6, Forte Star Shine World, Yuhua District, Changsha, Hunan province
Factory 1: Hunan Marya Technology Co., Ltd. Address: No. 7 Plant, SANY Industrial Park, No. 1, SANY Road, Changsha Pilot Free Trade Zone, Hunan Province, China, 410100
Factory 2: No 555, Yupan Road, Weitang Town, Xiangcheng District, Suzhou, Jiangsu Province, China
Factory 3: 15-A, Venture Capital Industrial Square, Yanghe Road, Suzhou Industrial Park
Tel:+86-13507449007
E-Mail:info@marya.com.cn
Copyright © 2020 Shanghai Marya Pharmaceutical Engineering & Project Co., Ltd 沪ICP备2021002344号-1