Vacuum freeze dryer
Vacuum freeze dryer machine's working principle is in the vacuum state, uses the sublimation principle, causes the water in the pre-freezing medicine, does not pass the ice ablation, directly rises in the ice state Huawei the water vapor is removed, thus achieves the medicine freeze-drying goal. The vacuum freeze dryer combines refrigeration system, vacuum system, heat conduction oil heating system and dehumidification system, and introduces a new type of box structure, which can be divided into laboratory freeze drying machine, raw material freeze drying machine, pilot production freeze drying machine, industrial freeze drying machine and so on. The freeze-drying products are spongy, dry-shrinking, excellent rehydration, little moisture content, and can be stored and transported at room temperature for a long time after packaging; Widely used in raw materials, Chinese medicine pieces, biological products, vaccines, blood products, active substances, antibiotics, food, fruit, chemical, pharmaceutical intermediates and other materials drying production.
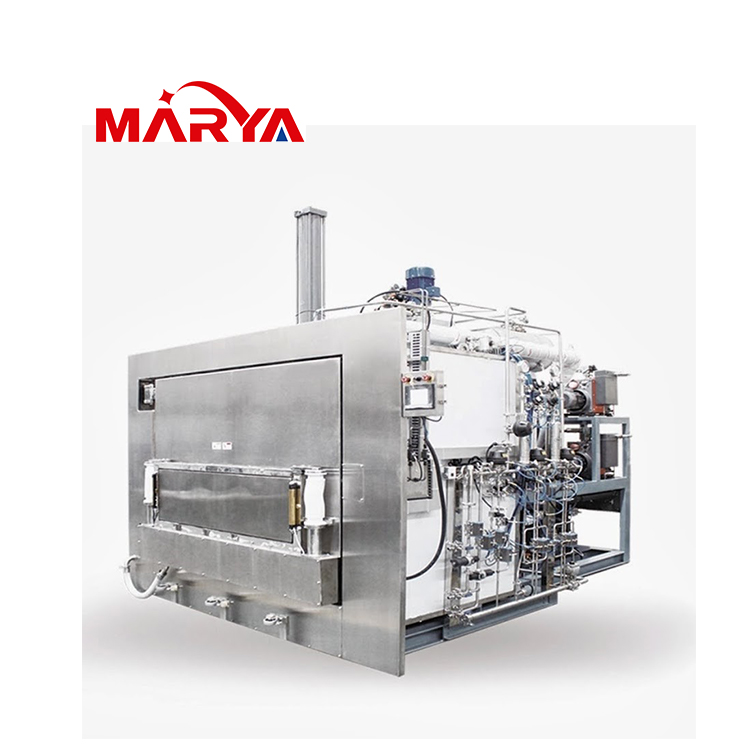 Pharmaceutical freeze dryer9-1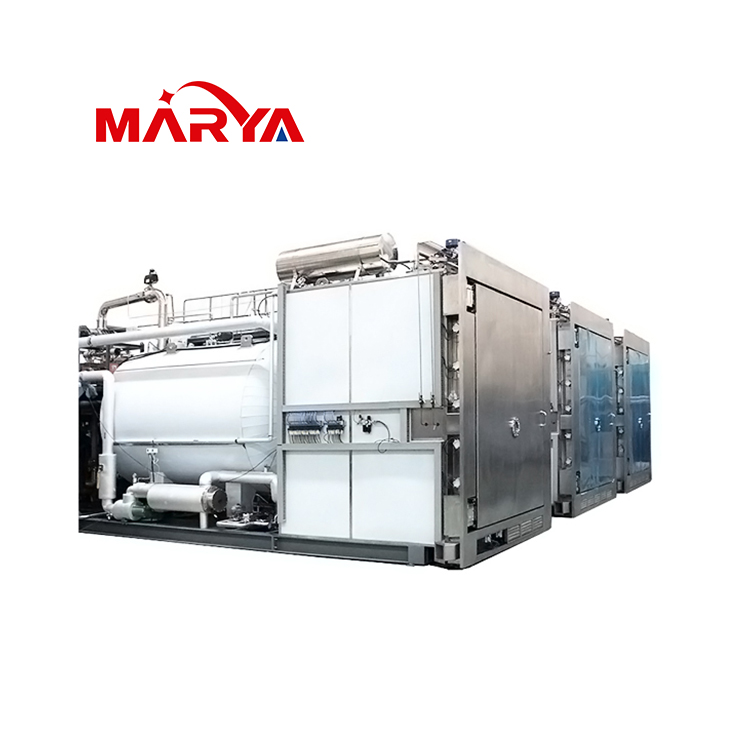 Pharmaceutical freeze dryer7-1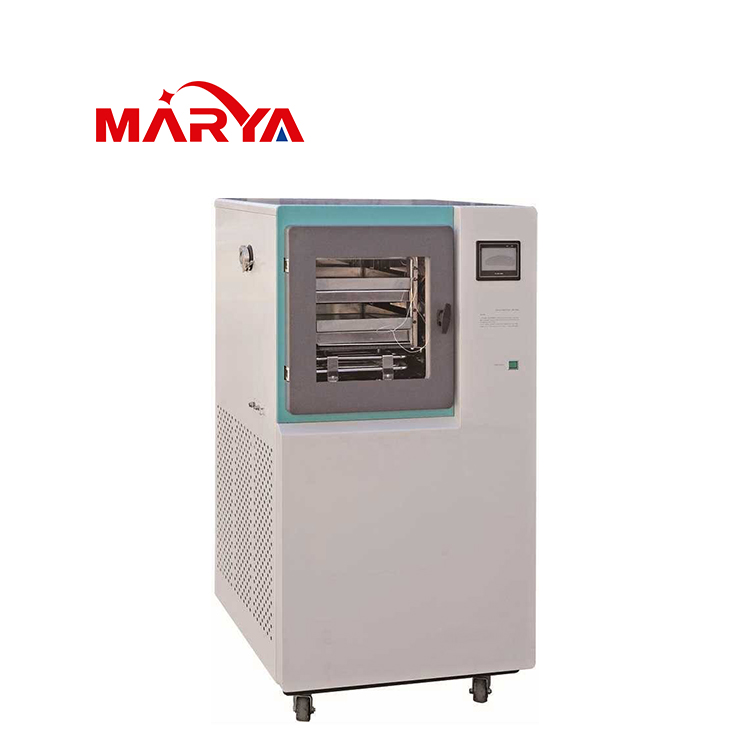 Experimental freeze dryer6-1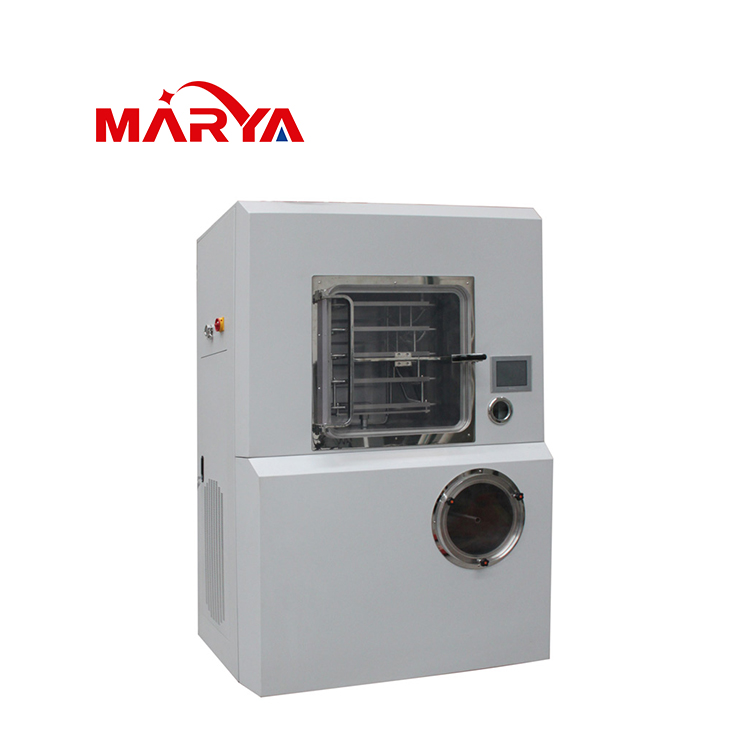 Experimental freeze dryer3-1


Performance characteristics
The whole freeze drying machine design, material, manufacture, assembly, commissioning and so on are in line with the new GMP and FDA drug production specifications;

Applicable vial bottle specification: 1ml-100ml;

Capacity up to 300-182000 bottles / case (according to the size of the bottle);

Imported refrigeration compressor, reliable work, long service life;

Overlay refrigeration technology, shorten freeze-drying time, import brand guarantee, reduce noise, large refrigerating capacity, large water capture capacity, high quality guarantee high performance;

Equipped with observation window, freeze drying process intuitive. In-situ pre-freezing is used to realize the automation from vacuum to drying and reduce the tedious operation of drying process;

The freeze-drying room is made of stainless steel, easy to clean and durable;

Silicone oil freezing medium, error ≤1℃, drying effect is uniform;

Equipped with inflatable valve, can be filled with dry inert gas;

High quality square shelf is not easy to deform, easy to operate, easy to clean;

diaphragm flatness less than 1 mm, temperature difference less than 1 degree;

Equipment refrigeration quality in line with environmental requirements;

Vacuum connection adopts international standard parts, easy to disassemble and install, reliable sealing performance;

Optional temperature recorder. Adjustable temperature recording points, real-time monitoring, for your experience to increase the protection;

Can be equipped with energy-saving control function;

Optional eutectic point test device;

Optional automatic negative pressure plug device (cover type freeze-drying machine);

Optional on-line cleaning CIP、 sterilization SIP;

Can combine with vial bottle production line, automatic feeding and feeding system to form a whole freeze-drying preparation automatic production solution;

Touch screen LCD display, curve and data display drying process, new PID control, convenient for users to know more information according to data changes;

According to the actual needs of customers to customize the product freeze-drying process curve;

Layout can be customized according to customer layout requirements to achieve the overall or split design, saving installation space.
We could not find any corresponding parameters, please add them to the properties table
Related Products
Products that maybe needed
Message
Please feel free to give your inquiry in the form below. We will reply you as soon as possible
Shanghai Office: NO211, North Fute Road, Pudong area, Shanghai, China, 200131
Changsha Office: Room 23069, Block 6, Forte Star Shine World, Yuhua District, Changsha, Hunan province
Factory 1: Hunan Marya Technology Co., Ltd. Address: No. 7 Plant, SANY Industrial Park, No. 1, SANY Road, Changsha Pilot Free Trade Zone, Hunan Province, China, 410100
Factory 2: No 555, Yupan Road, Weitang Town, Xiangcheng District, Suzhou, Jiangsu Province, China
Factory 3: 15-A, Venture Capital Industrial Square, Yanghe Road, Suzhou Industrial Park
Tel:+86-13507449007
E-Mail:info@marya.com.cn
Copyright © 2020 Shanghai Marya Pharmaceutical Engineering & Project Co., Ltd 沪ICP备2021002344号-1