Drug Stability Test Chamber
The drug stability test chamber is to investigate the law of the change of drugs over time under the influence of temperature and humidity, and provide scientific basis for the production, packaging, storage, and transportation conditions of drugs. At the same time, the validity period of drugs is established through experiments. It is suitable for the accelerated test, long-term test, high humidity test and strong light irradiation test of pharmaceutical companies on drugs and new drugs. It is the best choice for pharmaceutical companies to conduct drug stability tests. Widely used in bioengineering, pharmaceutical companies, scientific research institutions, colleges and universities, production enterprise laboratories, etc.
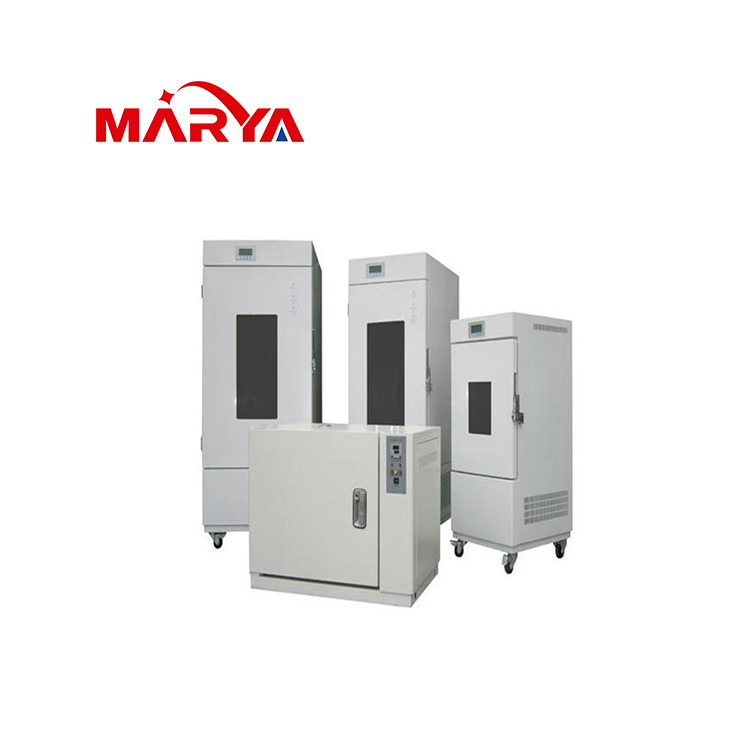 Drug Stability Test Chamber1-1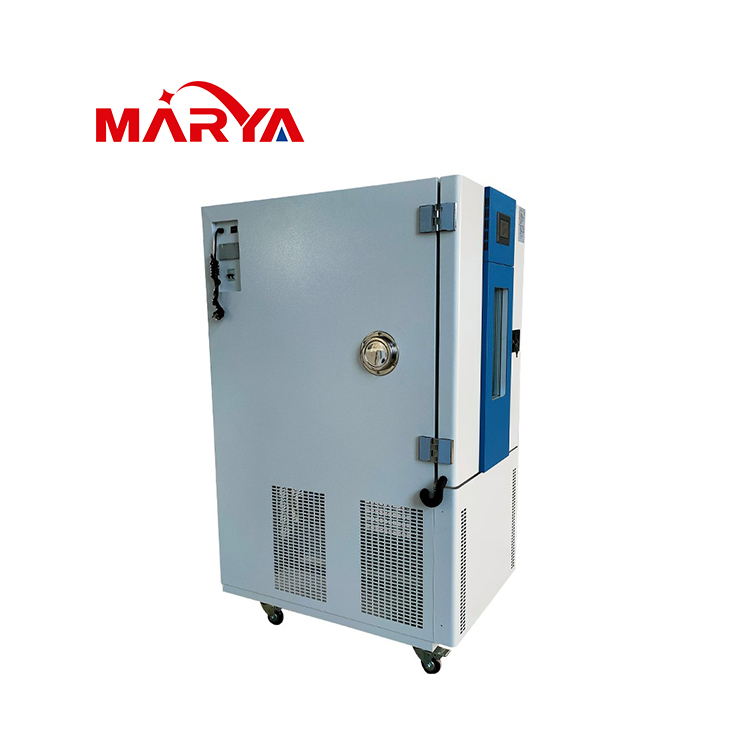 Drug Stability Test Chamber2-1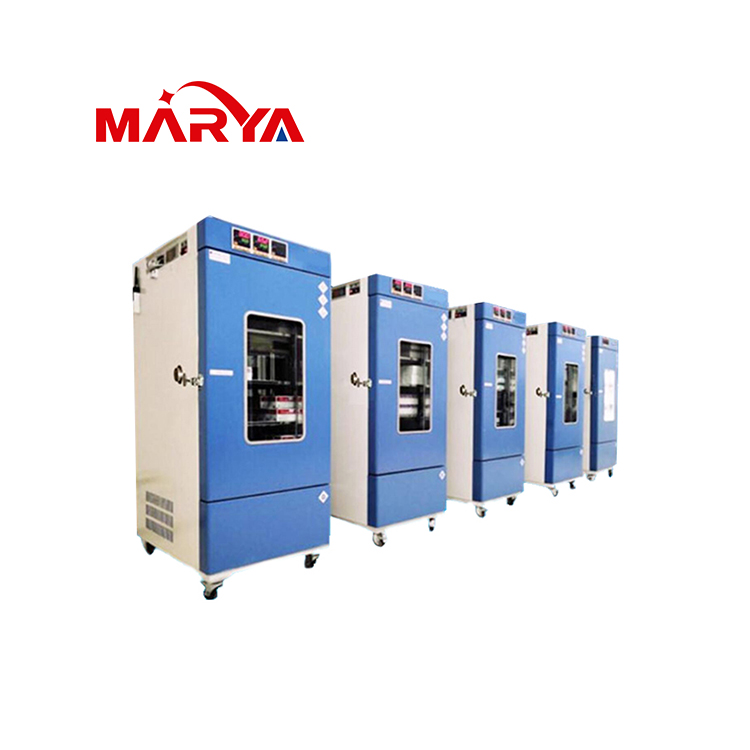 Drug Stability Test Chamber4-1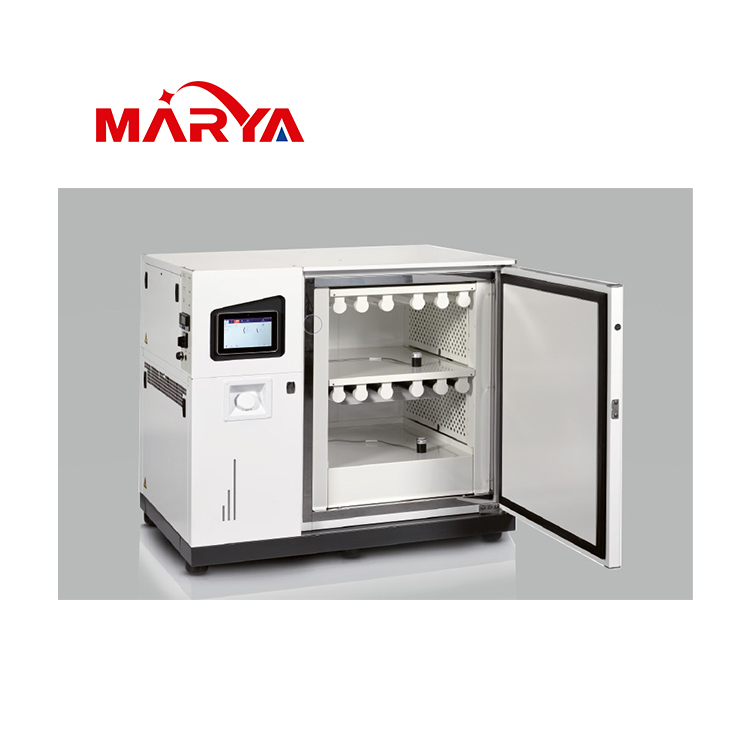 Drug Stability Test Chamber3-1


Summary of functions:
Scientific method to create a long-term stable temperature, humidity environment and light environment for drug failure evaluation, suitable for pharmaceutical enterprises to accelerate the test of drugs and new drugs, long-term test, high humidity test and strong light irradiation test, is the best choice for pharmaceutical enterprises to conduct drug stability testing.
Features:
◆Humanized design
●New non-fluorine design, high efficiency, low energy consumption, promote energy saving, so that you always walk in the forefront of healthy life.
●Microcomputer controller, stable, accurate and reliable control, 304 stainless steel inner liner, four corners semi-circular arc, easy to clean, easy to operate.
● Unique air duct circulation ensures uniform wind distribution inside the studio. There is a 25mm diameter test hole on the left side of the box body.
◆Continuous operation guarantee
●Two sets of imported compressors automatically switch, to ensure that the drug test for a long time continuous operation without failure. Break through the domestic drug test chamber can not run continuously for a long time defect.
●Continuous operation without defrosting, avoid in the process of use, because defrosting will produce temperature and humidity fluctuations in the box.
◆Quality Assurance
●Temperature and humidity controller, compressor, circulating fan and other key parts are imported products, with long-term stable operation, safety, reliability and other characteristics.
◆Safety function
●Independent temperature limit alarm system, can sound and light alarm to prompt the operator, to ensure the safe operation of the laboratory without accident.
●Low or high temperature and over temperature alarm, high or low humidity alarm.
●It has the function of password lock screen to avoid the wrong operation by non-experimental personnel.
◆Imported humidity sensor
●Use humidity sensor that can operate at high temperature to avoid the trouble caused by frequent replacement of dry and wet ball and wet belt.
◆UV sterilization system (optional)
●UV sterilization lamp is placed in the back wall of the box, can regularly disinfect the inside of the box body, can effectively kill the circulating air in the box body and the humidifying plate water vapor floating bacteria, so as to effectively prevent the pollution during the drug test.
◆Automatic illumination monitoring and control (optional)
●Breakthrough the existing domestic stability test chamber illumination can not be monitored and controlled defects, the use of light sensor for monitoring and stepless adjustable, reduce due to the aging of the lamp caused by illumination attenuation and test error.
◆Data recording and fault diagnosis display
●When the test chamber fails, the dynamic display will show fault information, and the test chamber operation fault will be clear at a glance.
●Can be connected to the printer or 485 communication interface, using the computer and printer to record the temperature and time curve, for the test process data storage and playback to provide a strong guarantee.
◆Programmable touch screen controller
●Adopt large screen touch screen, screen operation is simple, program editing is easy.
●The controller operation interface is in both Chinese and English, and the real-time operation curve can be displayed on the screen.
●Has the capacity of 100 groups of programs 1000 sections 999 cycle steps, each period of time to set the maximum of 99 hours 59 minutes.
●After input of data and test conditions, the controller has screen lock function to avoid shutdown caused by human touch.
●With the function of P.I.D automatic calculation, the temperature and humidity change conditions can be corrected immediately, so that the temperature and humidity control is more accurate and stable.
●With RS-232 or RS-485 communication interface, you can design programs on the computer, monitor the test process and perform switch and other functions.
◆Standards implemented and met:
Guideline for drug stability test of 2020 edition of Pharmacopoeia and relevant provisions of GB/T10586-2006 are manufactured
●Accelerated test: 40 ℃ plus or minus 2.0 ℃ / 75% RH + / - 5% RH, or 30 ℃ plus or minus 1.0 ℃ / 60% RH + / - 5% RH for 180 days
●Long-term experiment: 25 ℃ plus or minus 2.0 ℃ / 60% RH + / - 5% RH, or 30 ℃ + / 2.0 ℃ / 60% RH + / - 5% RH for 365 days
●For accelerated testing of pharmaceutical preparations packaged in semi-permeable containers, such as infusion bags prepared by low density polyethylene, plastic ampoules, containers for ophthalmic preparations, etc., the test should be carried out at 40℃±2℃/ 25%±5%RH
●Long-term tests of pharmaceutical preparations packaged in semi-permeable containers should be carried out at 25℃ soil 2℃/40%±5%RH or 30℃ ± 2℃/35% ±5%RH
●Strong light irradiation test: 4500±500LX 10 days
★Stability test conditions: In the ICH guidelines, GMP and FDA define requirements in terms of functionality, performance and documentation. Europe, Japan and the United States have agreed to develop a common stability test. The goal of these tests is to gather information as a recommendation on the stability of raw materials or drugs. The ultimate goal is to prove that the drug is exposed to temperature, humidity, Effectiveness in lighting or integrated environments.
★Storage conditions for stability test of long-term retention samples:
Temperature:+25℃±2℃
Humidity:60±5%RH
Time:12months
★Storage conditions for accelerated stability test
Temperature:+40℃±2℃
Humidity:75±5%RH
Time:6 months
Illuminance in strong light irradiation conditions:4500±500LX
Drug Stability Test Chamber
stability test drug product
We could not find any corresponding parameters, please add them to the properties table
Related Products
Products that maybe needed
Message
Please feel free to give your inquiry in the form below. We will reply you as soon as possible
Shanghai Office: NO211, North Fute Road, Pudong area, Shanghai, China, 200131
Changsha Office: Room 23069, Block 6, Forte Star Shine World, Yuhua District, Changsha, Hunan province
Factory 1: Hunan Marya Technology Co., Ltd. Address: No. 7 Plant, SANY Industrial Park, No. 1, SANY Road, Changsha Pilot Free Trade Zone, Hunan Province, China, 410100
Factory 2: No 555, Yupan Road, Weitang Town, Xiangcheng District, Suzhou, Jiangsu Province, China
Factory 3: 15-A, Venture Capital Industrial Square, Yanghe Road, Suzhou Industrial Park
Tel:+86-13507449007
E-Mail:info@marya.com.cn
Copyright © 2020 Shanghai Marya Pharmaceutical Engineering & Project Co., Ltd 沪ICP备2021002344号-1