Sterilizer
Sterilizer is a device that can kill or remove all microorganisms on the media, including bacterial spores and non-pathogenic microorganisms. Generally, there are three ways of sterilization: damp-heat sterilization, dry-heat sterilization and chemical sterilization.
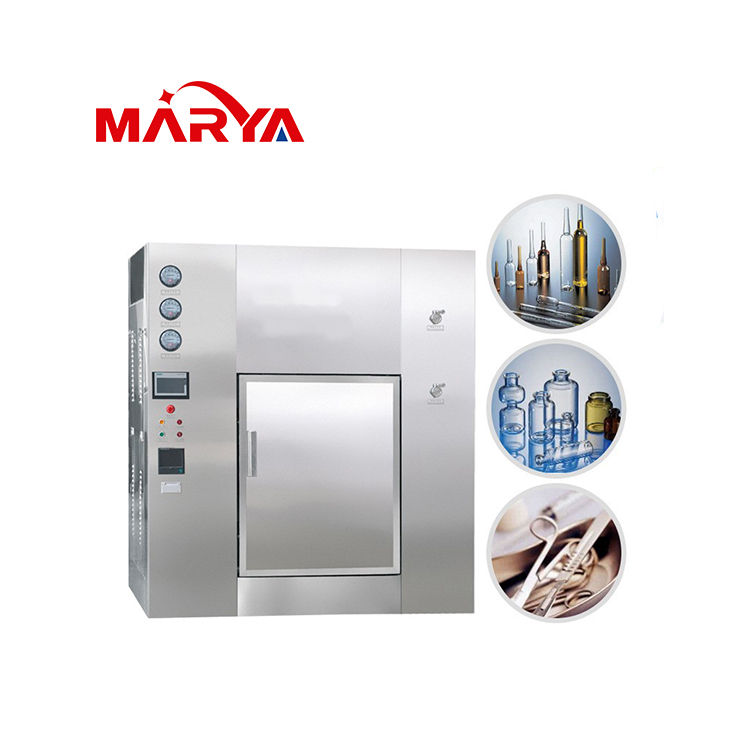 Sterilizer3-1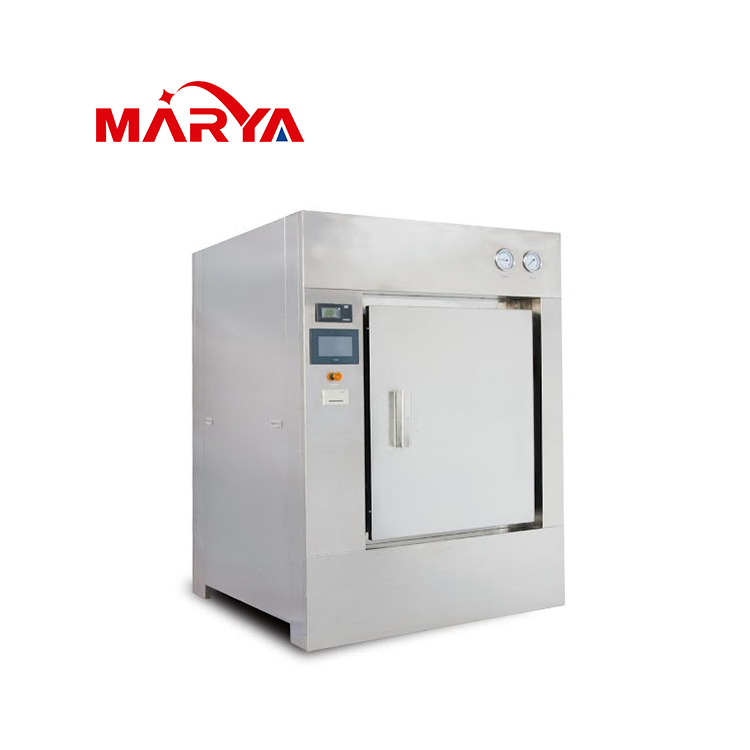 Sterilizer1-1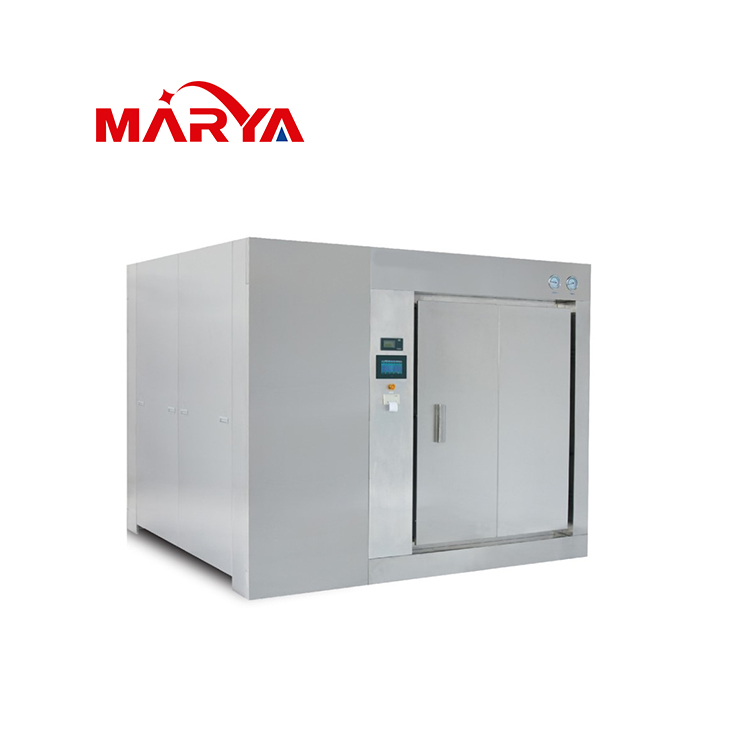 Sterilizer2-1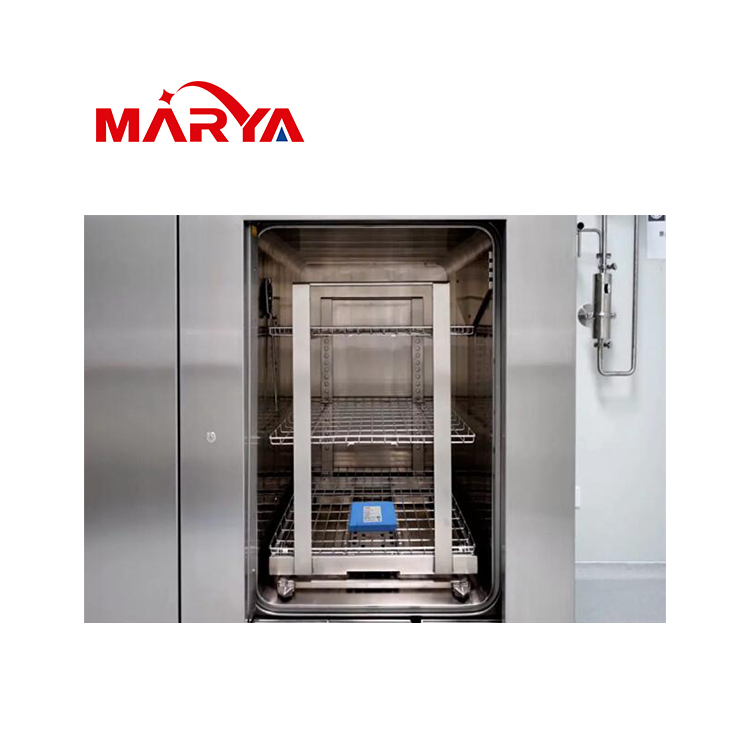 Sterilizer4-1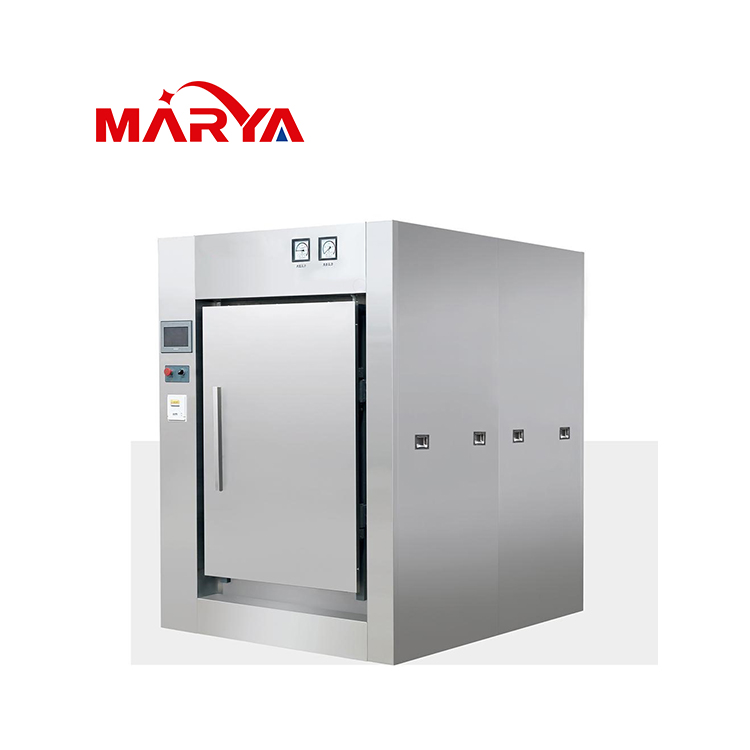 Sterilizer6-1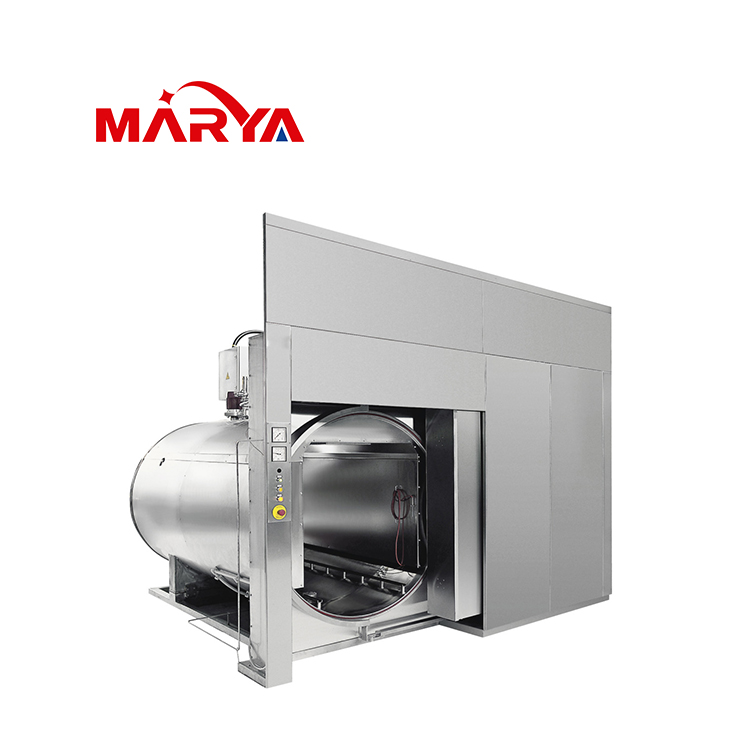 Sterilizer13-1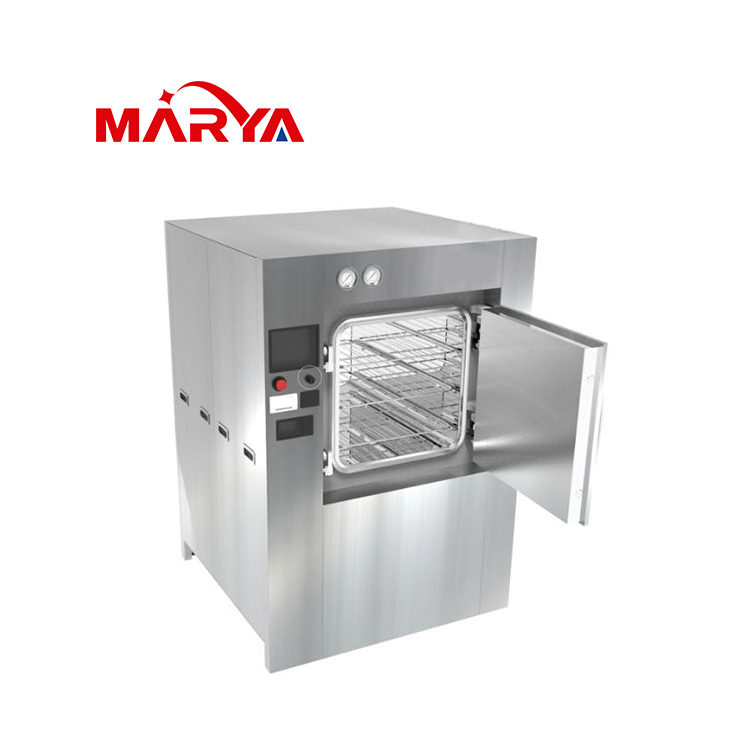 Sterilizer8-1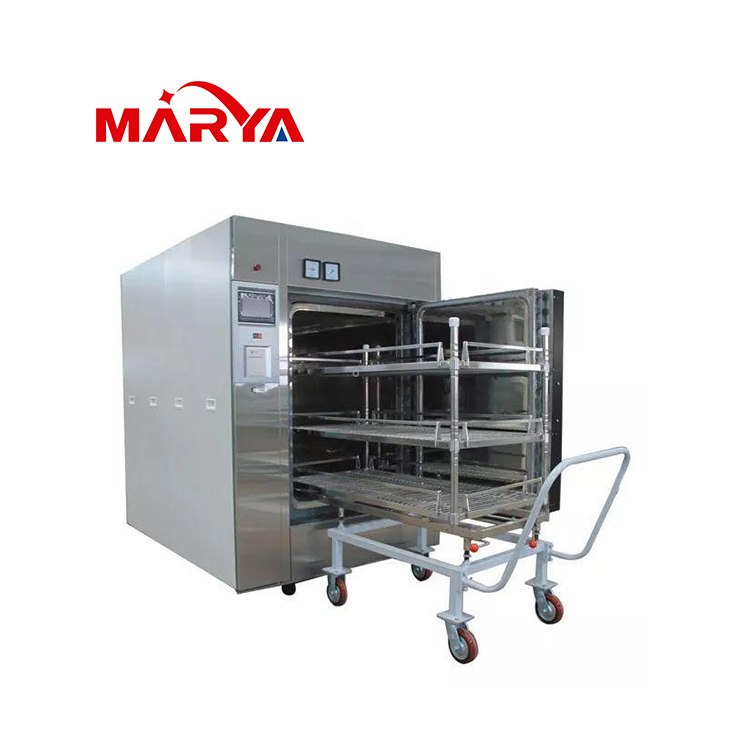 Sterilizer10-1


1. Main uses
The sterilizing cabinet can be used in many fields, such as pharmacy, medical treatment, biology, food and so on, in line with the relevant requirements of the national GMP verification and special equipment safety supervision, health and epidemic prevention departments.
Sterilizing cabinet mainly has water bath type, rapid cooling, ampoule (oral liquid) sterilization leak detection, pure steam, Chinese patent medicine, pulsating vacuum and other specifications, suitable for large infusion (including automatic logistics line), water injection, oral liquid, canned food, biological products, culture medium, Chinese patent medicine, condiment, medical devices ,100 class clean area of sterile clothing and experimental equipment and other products or utensils sterilization operation.
The basic function of pulsating vacuum sterilizer: this series of pulsating vacuum sterilizer uses saturated steam as sterilizing medium to eliminate the influence of cold air on temperature by pulsating vacuum exhaust. Finally, vacuum dehumidification combined with sleeve drying makes the articles dry. Widely used in clothing, dressings, metal equipment and glassware and other items of damp-heat sterilization operation.
Basic function of water bath sterilizer: this series of water bath ampoule (oral liquid) leak detection sterilizer uses high temperature circulating water as sterilizing medium, mainly used for injection and oral liquid products such as ampoule, cillin bottle, control bottle and so on.
Dry heat sterilization cabinet is mainly suitable for sterilization of Xilin bottle, ampoule bottle, aluminum cover, metal and glassware parts in pharmaceutical industry.

2. Performance characteristics
♦The whole machine design, material, manufacture, assembly, commissioning and so on are in line with the new GMP and FDA drug production specifications;
♦0.24m³-6m³;Effective loading capacity of pulsating vacuum sterilizer :0.24 m³-6m³;
♦0.4m³-3.5m³;Effective capacity of dry heat sterilizer :0.4 m³-3.5m³;
♦0.6m³-15m³;Effective loading capacity of water bath sterilizer :0.6 m³-15m³;
♦The sterilizing cabinet adopts special door seal design structure to avoid the risk of leakage in the chamber of sterilizing cabinet;
♦The sterilizer adopts the advanced automatic control system, automatically controls the temperature, automatically maintains the inner cavity positive pressure;
♦The sterilizing cabinet adopts intelligent drying system, the residual humidity after drying is not more than 0.2, and the residual humidity after drying the auxiliary materials is not more than 1;
♦Sterilizer has temperature, pressure, time and other aspects of detection alarm function;
♦Sterilizer accurate temperature control, stable operation, and has a sound sterilization records;
♦A GMP verification interface is left on the sterilizing cabinet equipment to facilitate the verification of the equipment;
♦The sealing door of sterilizing cabinet can adopt the structure of mobile door or translation door;
♦The pulsating sterilizing cabinet adopts the air discharge mode of forced pulsating vacuum and infuses steam through multiple vacuum pumping to completely eliminate the cold point in the sterilizing chamber, so that the air removal amount reaches more than 99%, and the temperature "dead angle" is completely eliminated, which ensures the reliable sterilization effect;
♦The internal laminar flow plate of the chamber of the dry heat sterilization cabinet adopts the unique pore distribution to control the horizontal laminar air, which effectively improves the heat energy utilization rate and temperature uniformity;
♦Dry heat sterilization cabinet with PLC control, with hand / automatic function, touch screen man-machine interface, dual heating protection function;
♦The design maximum working temperature of dry heat sterilizing cabinet can reach 350℃, the heat distribution of equipment without load can reach ±3℃, the high efficiency passes the DOP test, the dust particle test, the box reaches the hundred grade state;
♦Good temperature uniformity and wide temperature control range (80-126℃) in water bath sterilizer, while avoiding secondary pollution during work;
♦The main body of water bath sterilizing cabinet has horizontal rectangular or circular structure to select according to the need;
♦Water bath sterilization cabinet can be equipped with vacuum plus color water combined leak detection mode to ensure 100% of the waste detection rate;
♦Sterilizer can be equipped with outlet steam separator: air partition structure, with steam outlet, to prevent the floor drain line recoil pollution risk;
♦Sterilizer can configure printer, printing date, time, process parameters or curve;
♦Sterilizer can choose single door or double door (that is, single door and double door), double door sterilizer can realize the effective isolation between the sterile area and the sterile area;
♦Double door sterilizing cabinet can be equipped with double door safety interlocking function to ensure that both sides of the door can not be opened at the same time to ensure the safety of personnel and articles to avoid liquid spatter or even burst bottles;
♦Sterilizer adopts PLC+ touch screen system. The system has stable operation, accurate temperature control and perfect record function of sterilization file;
♦Can carry on the non-standard design according to the customer production special request, can satisfy the customer production craft request in time;

We could not find any corresponding parameters, please add them to the properties table
Related Products
Products that maybe needed
Message
Please feel free to give your inquiry in the form below. We will reply you as soon as possible
Shanghai Office: NO211, North Fute Road, Pudong area, Shanghai, China, 200131
Changsha Office: Room 23069, Block 6, Forte Star Shine World, Yuhua District, Changsha, Hunan province
Factory 1: Hunan Marya Technology Co., Ltd. Address: No. 7 Plant, SANY Industrial Park, No. 1, SANY Road, Changsha Pilot Free Trade Zone, Hunan Province, China, 410100
Factory 2: No 555, Yupan Road, Weitang Town, Xiangcheng District, Suzhou, Jiangsu Province, China
Factory 3: 15-A, Venture Capital Industrial Square, Yanghe Road, Suzhou Industrial Park
Tel:+86-13507449007
E-Mail:info@marya.com.cn
Copyright © 2020 Shanghai Marya Pharmaceutical Engineering & Project Co., Ltd 沪ICP备2021002344号-1