General Mixer
Mixing refers to the operation process in which velocity and direction of the material changes under the influence of external forces (gravity and mechanical force, etc.), so that the particles of each component can be evenly distributed. It is also called homogenization process.
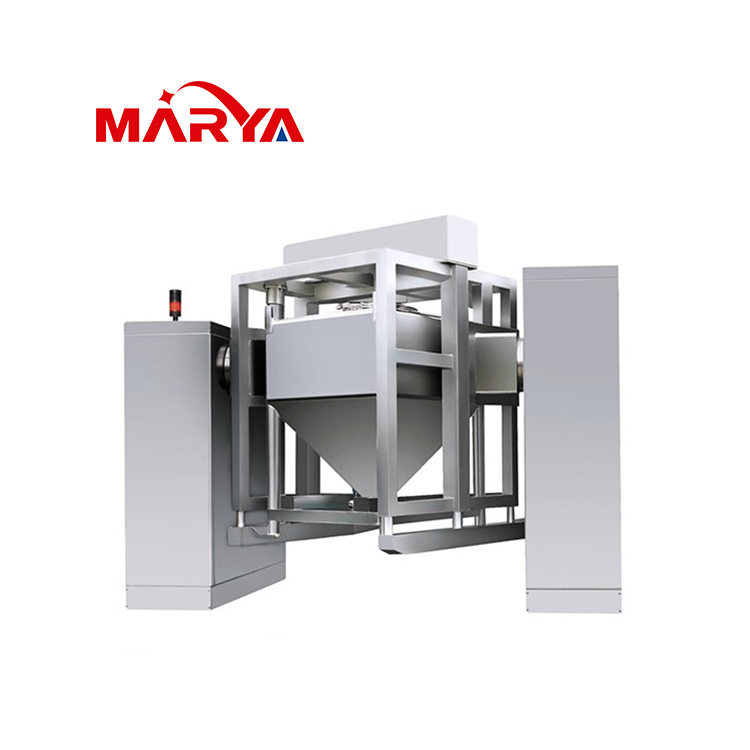 Mixer1-1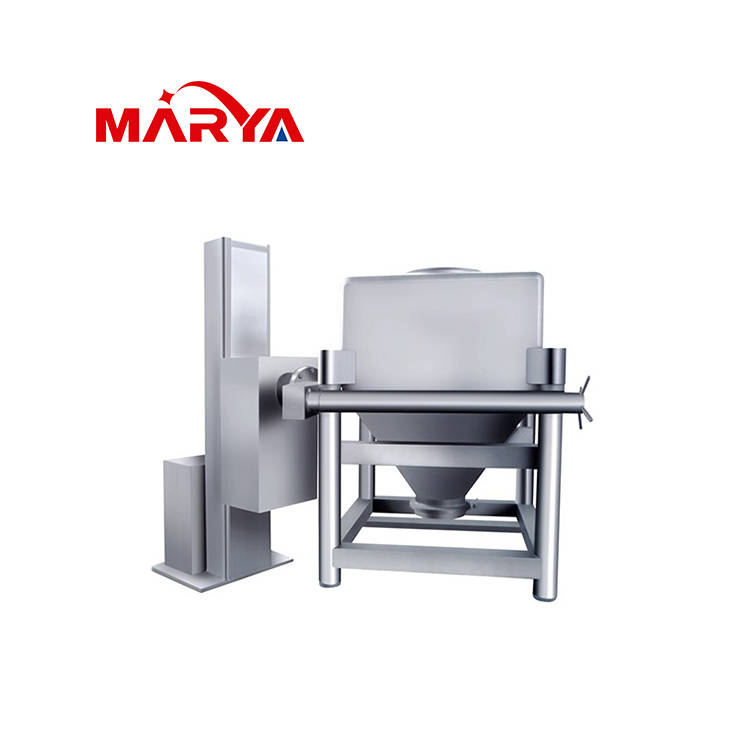 Mixer2-1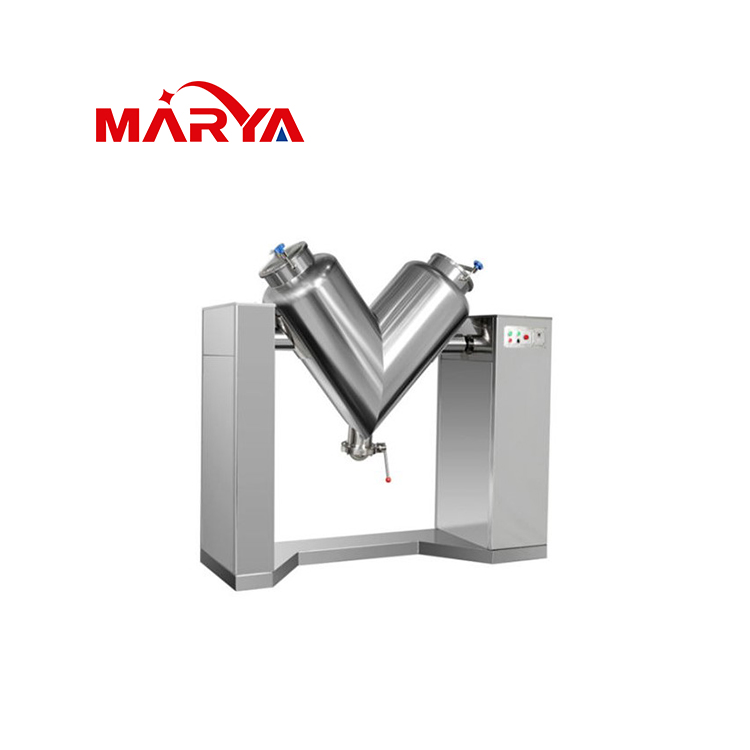 Mixer6-1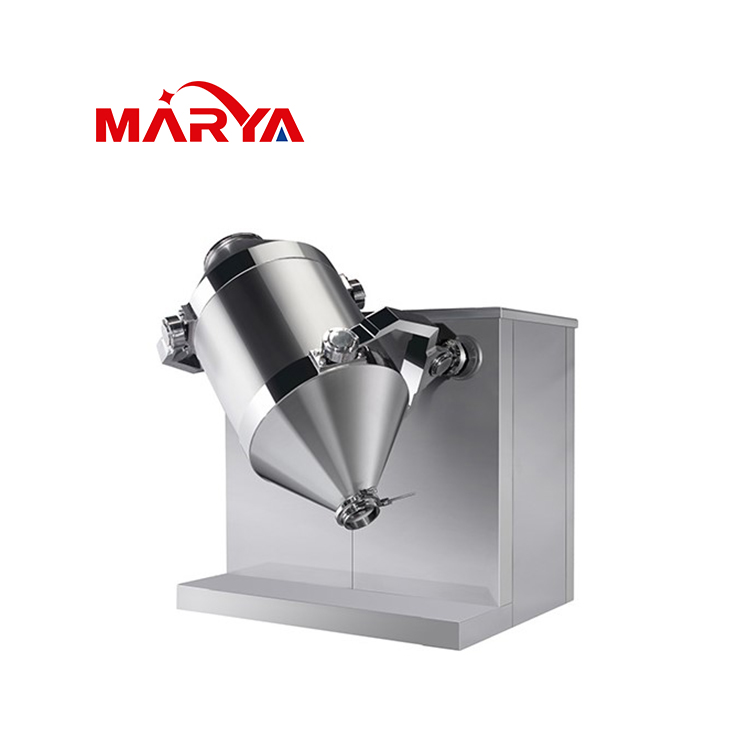 Mixer4-1


1. Introduction

Classification: according to mixing movement mode, powder mixer is divided into V-type mixer, two-position mixer, three-dimensional mixer and double-cone mixer.
General Mixer can be used to mix solid particles and powder, particles and particles, powder and powder in pharmaceutical production. It has the advantages of good mixing effect, no cross pollution and dust pollution. It fully meets the GMP requirements of pharmaceutical production, and realizes the function of on-line material distribution.
The mixer adopts PLC and frequency conversion speed regulation to realize program control, and the performance is stable and reliable.
2. Performance
Mixing Time: 15~30min/ batch (depending on specific material)
Loading Factor: barrel volume * (40-80%)
Suitable Ambient Temperature: normal working ambient air temperature is 5 ℃ ~ 40 ℃.
Applicable Environmental Humidity: when ambient temperature is 40 ℃, relative humidity of the working environment does not exceed 95%, and higher humidity is allowed at lower temperatures (for example, when ambient temperature is 20 ℃, relative humidity of the working environment does not exceed 90%).
We could not find any corresponding parameters, please add them to the properties table
Related Products
Products that maybe needed
Message
Please feel free to give your inquiry in the form below. We will reply you as soon as possible
Shanghai Office: NO211, North Fute Road, Pudong area, Shanghai, China, 200131
Changsha Office: Room 23069, Block 6, Forte Star Shine World, Yuhua District, Changsha, Hunan province
Factory 1: Hunan Marya Technology Co., Ltd. Address: No. 7 Plant, SANY Industrial Park, No. 1, SANY Road, Changsha Pilot Free Trade Zone, Hunan Province, China, 410100
Factory 2: No 555, Yupan Road, Weitang Town, Xiangcheng District, Suzhou, Jiangsu Province, China
Factory 3: 15-A, Venture Capital Industrial Square, Yanghe Road, Suzhou Industrial Park
Tel:+86-13507449007
E-Mail:info@marya.com.cn
Copyright © 2020 Shanghai Marya Pharmaceutical Engineering & Project Co., Ltd 沪ICP备2021002344号-1