Cargo Shower
The cargo shower room is the necessary passage for the goods to enter the clean room. It can reduce the pollution caused by the goods entering and leaving the clean room.
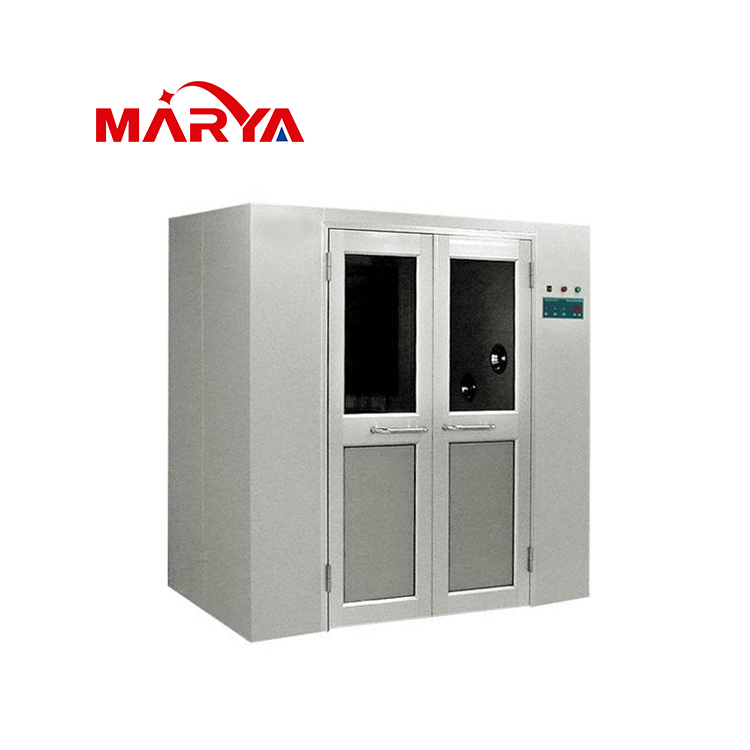 Cargo Shower3-1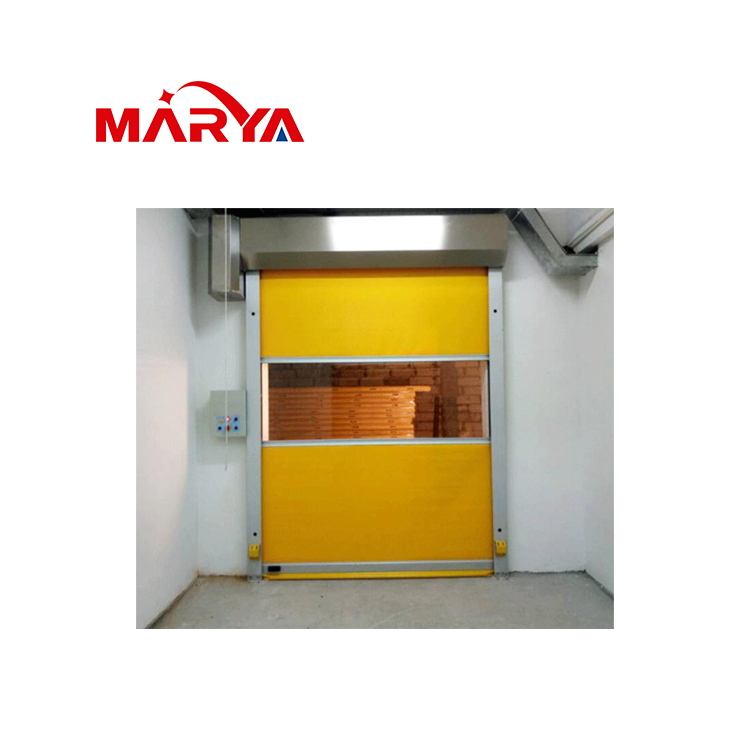 Cargo Shower7-1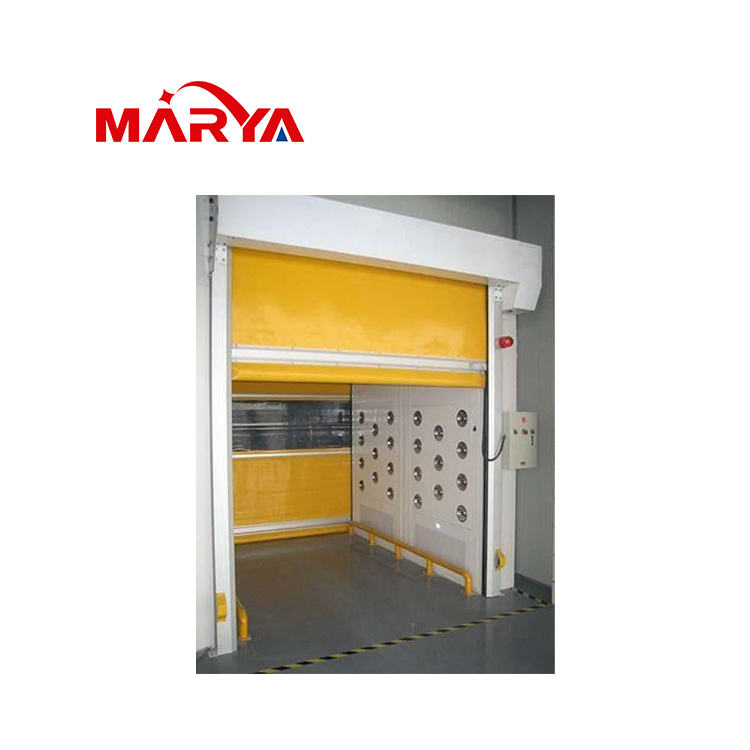 Cargo Shower4-1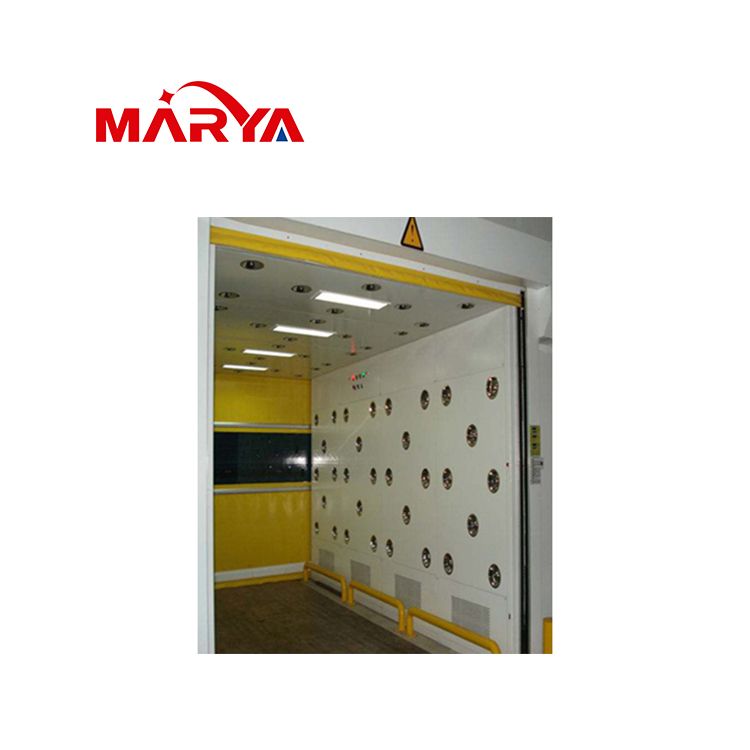 Cargo Shower1-1


1. Introduction
The cargo shower room uses high-speed clean air to blow off and remove dust particles on the surface of personal clothing or materials entering the clean room. The doors of the incoming and outgoing shower rooms cannot be opened at the same time. They can also act as air valves to prevent outside air from entering the clean room and maintain a positive pressure in the clean room; the clean air flow in the cargo shower room after being filtered by a high-efficiency filter, the rotating nozzle sprays the cargo and the human body from all directions to effectively and quickly remove the dust particles, and then recirculate to the air shower area after being filtered by the primary and high-efficiency filters. The performance and characteristics of the cargo shower room are as follows:
2. Performance
(1) The system adopts PLC intelligent control methods, and the LED display on the control panel can correctly display the running status of the air shower, the interlock status of the double doors, the air shower cycle progress and the delayed door opening status. It is equipped with a photoelectric sensor and a one-way channel for air showering. When Enter from a non-clean area, after the door is closed, infrared sensing of someone entering, cargo shower start working, the door is locked, and you can only go out from the door to the shower room.
(2) Humanized operation: The humanized control panel design and clear indicator light give users clear and correct instructions for the delivery process. Soft key touch time relay, LED display and set the blowing time, the range is adjustable from 10-99s, the user can adjust the blowing time according to the difference in the environment of the cargo shower room;
(3) High cleanliness and high wind speed: adopts two-stage filtration system of American AAF primary and high-efficiency filter, no partition and low-resistance high-efficiency filter, filtration efficiency: 99.99%, to ensure the purification level. Equipped with all-stainless steel multi-angle adjustable nozzles, double-volute outer-rotor high-volume low-noise fan, the wind speed of the nozzle outlet is as high as 25m/s, and the wind speed on the human body is above 18m/s;
(4) Modular structure: The cargo shower box adopts a modular design scheme, which can be assembled into various lengths of air shower sizes according to actual needs. A cargo shower is composed of one or more air shower units. For large-volume air shower equipment, it can be divided into multiple modules, making production, transportation, and installation particularly convenient and fast.
Cleanroom Cargo Air Shower
We could not find any corresponding parameters, please add them to the properties table
Related Products
Products that maybe needed
Message
Please feel free to give your inquiry in the form below. We will reply you as soon as possible
Shanghai Office: NO211, North Fute Road, Pudong area, Shanghai, China, 200131
Changsha Office: Room 23069, Block 6, Forte Star Shine World, Yuhua District, Changsha, Hunan province
Factory 1: Hunan Marya Technology Co., Ltd. Address: No. 7 Plant, SANY Industrial Park, No. 1, SANY Road, Changsha Pilot Free Trade Zone, Hunan Province, China, 410100
Factory 2: No 555, Yupan Road, Weitang Town, Xiangcheng District, Suzhou, Jiangsu Province, China
Factory 3: 15-A, Venture Capital Industrial Square, Yanghe Road, Suzhou Industrial Park
Tel:+86-13507449007
E-Mail:info@marya.com.cn
Copyright © 2020 Shanghai Marya Pharmaceutical Engineering & Project Co., Ltd 沪ICP备2021002344号-1