Tablet press machine
Tablet press machine is an equipment for pressing all kinds of granular raw materials into tablets in pharmaceutical, chemical, food, electronics and other industries; it is suitable for mass production of round or special-shaped tablets, sugar tablets, calcium tablets, etc., but it is not suitable for powder pressing of semi-solid, wet powder and small particles (≥ 100 mesh).
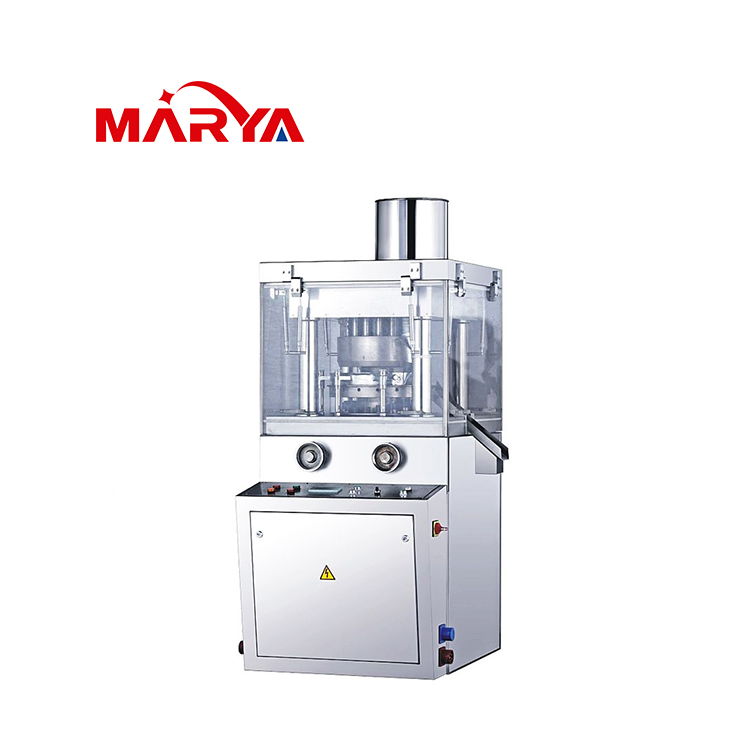 Tablet Machine1-1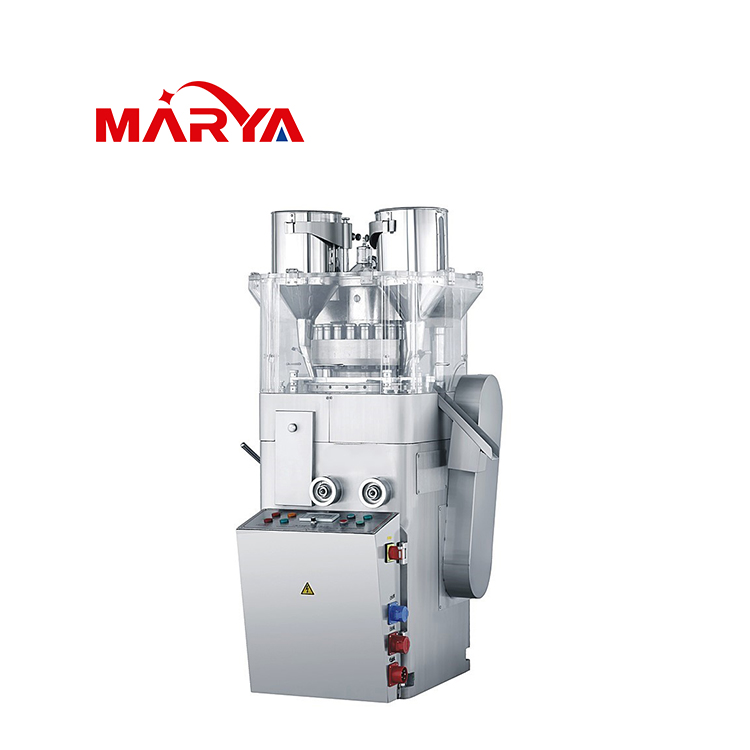 Tablet Machine4-1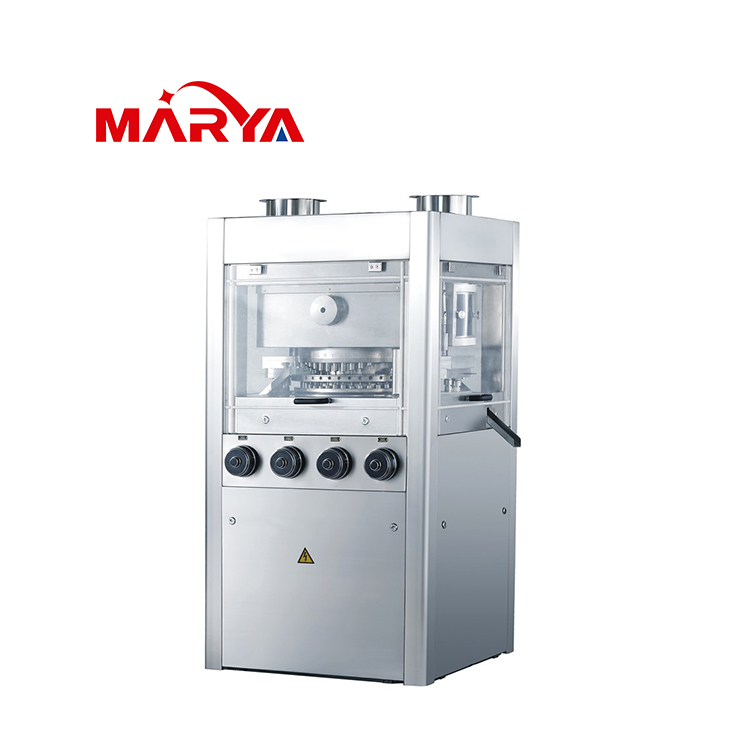 Tablet Machine2-1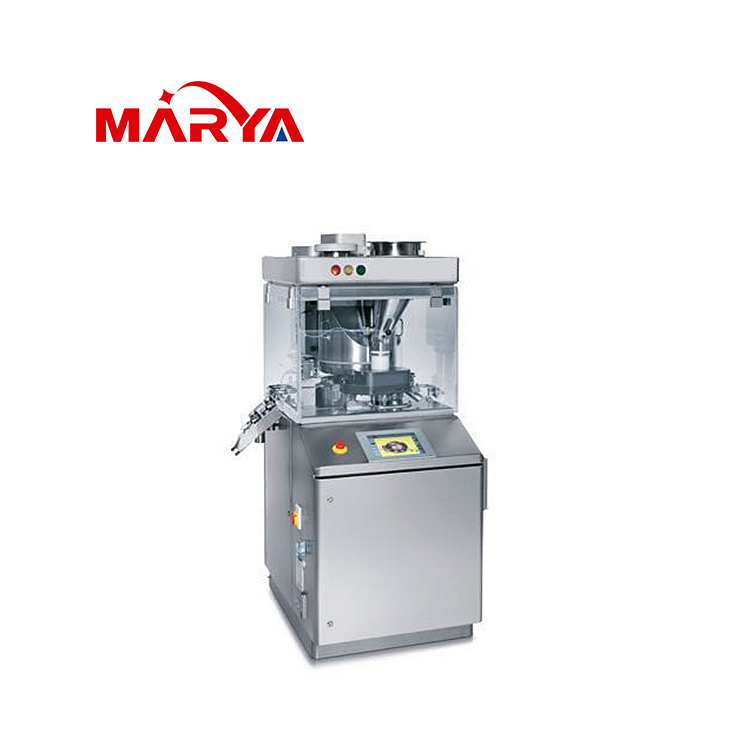 Tablet Machine8-1


1. Performance
The work flow includes filling metering, prepressing, main pressing and unloading etc.
Pill press machine is equipped with transparent glass doors and windows, which can clearly observe the state of pressing tablets, and the side panels can be fully opened, which is easy for internal cleaning and maintenance.
The outer cover is fully enclosed, which is made of stainless steel, and the internal table is made of stainless steel, which can maintain surface luster and prevent cross contamination, and meet the requirements of GMP.
Tablet machine can be equipped with dust collector, which can remove dust automatically.
The frequency conversion speed regulation device is used for electric speed regulation, it is easy to operate, steady running, safe and accurate.
Compressor system includes an overload protection device to avoid damage to die and equipment; when machine is overloaded, it will stop automatically.
The wear parts, such as upper track, feeder, hopper, transmission worm, powder meter, adopt standardized, universal and serialized design.
pharmaceutical tablet press
Pharmaceutical tablet press manufacturer
We could not find any corresponding parameters, please add them to the properties table
Related Products
Products that maybe needed
Message
Please feel free to give your inquiry in the form below. We will reply you as soon as possible
Shanghai Office: NO211, North Fute Road, Pudong area, Shanghai, China, 200131
Changsha Office: Room 23069, Block 6, Forte Star Shine World, Yuhua District, Changsha, Hunan province
Factory 1: Hunan Marya Technology Co., Ltd. Address: No. 7 Plant, SANY Industrial Park, No. 1, SANY Road, Changsha Pilot Free Trade Zone, Hunan Province, China, 410100
Factory 2: No 555, Yupan Road, Weitang Town, Xiangcheng District, Suzhou, Jiangsu Province, China
Factory 3: 15-A, Venture Capital Industrial Square, Yanghe Road, Suzhou Industrial Park
Tel:+86-13507449007
E-Mail:info@marya.com.cn
Copyright © 2020 Shanghai Marya Pharmaceutical Engineering & Project Co., Ltd 沪ICP备2021002344号-1