Pharmaceutical Granulator machine
Granulator pharmaceutical machine is the operation of processing materials in the state of powder, melting liquid and aqueous solution into particles of certain shape and size. The preparation process of almost all solid preparations is inseparable from granulation process. The particles may be finished products, such as granules, or intermediate products, such as tablets.
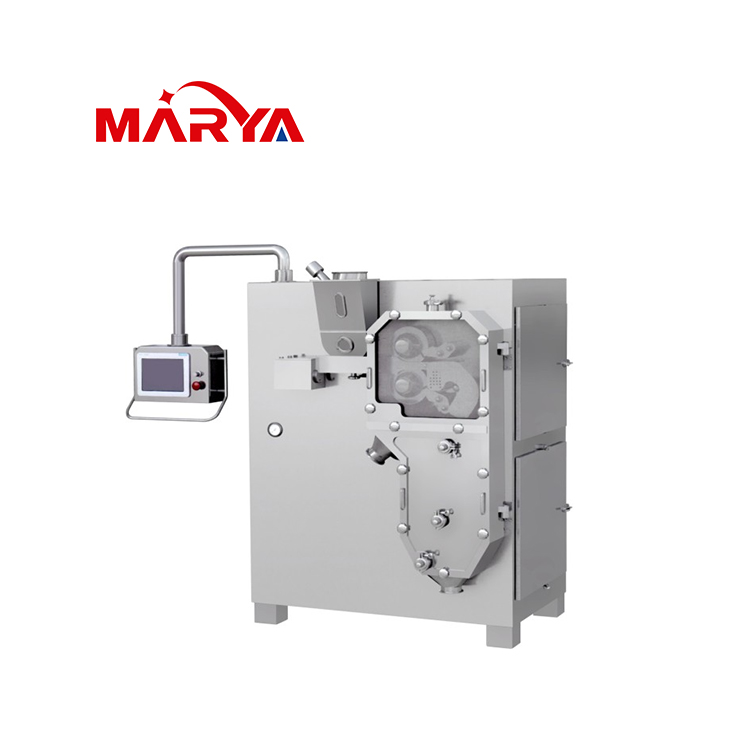 dry granulation3-1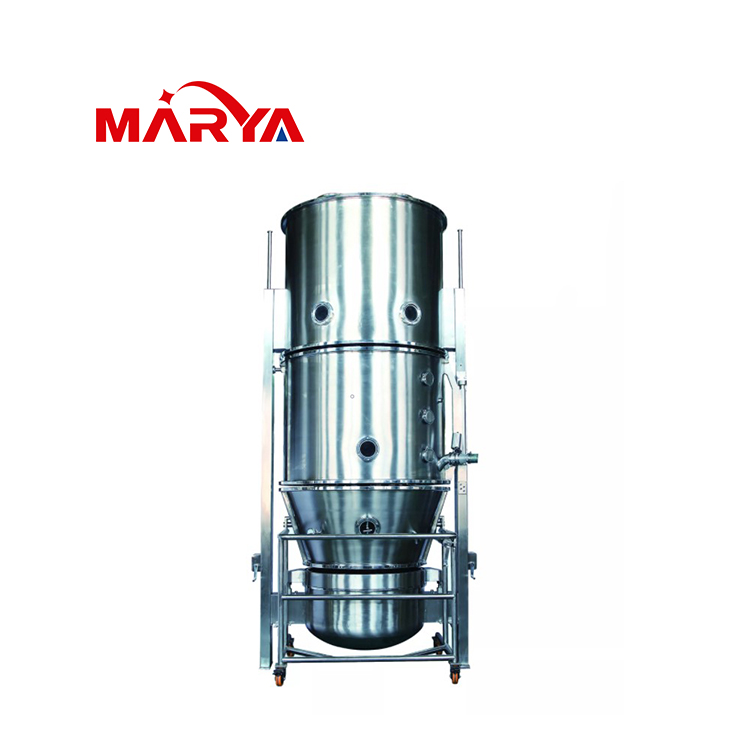 Fluidized bed granulator1-1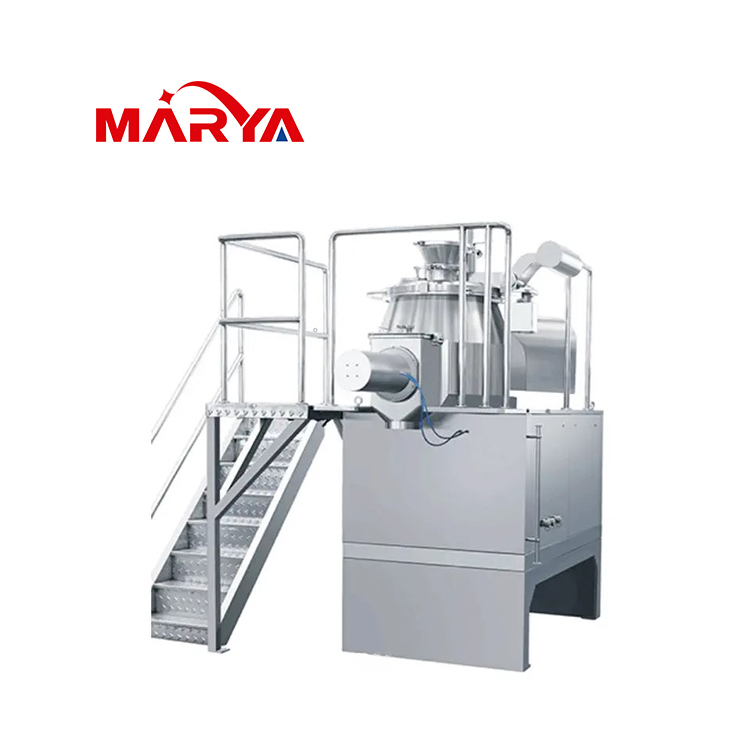 wet granulation2-1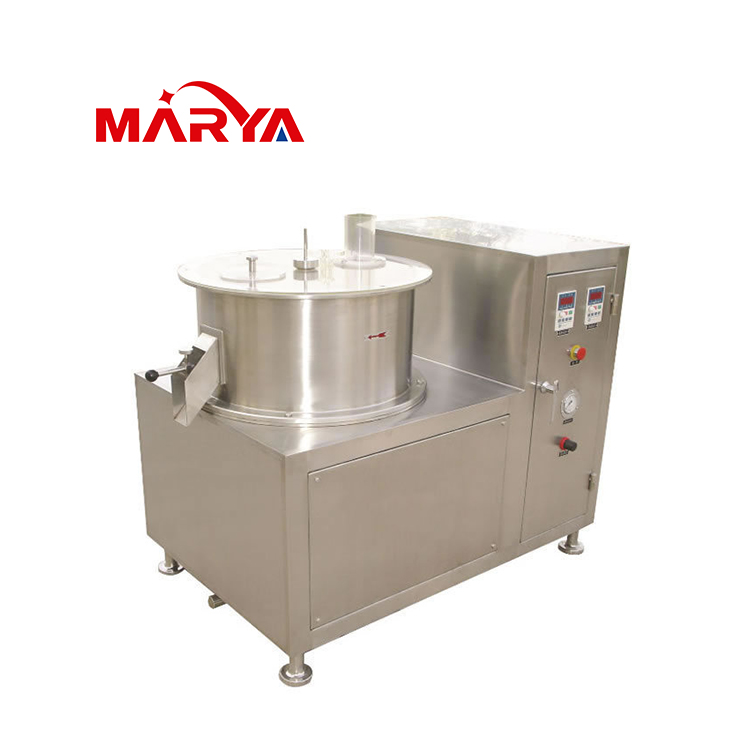 Granulator9-1


Basic Introduction
The common solid dosage forms are powder, granule, tablet, capsule, drop pill, film etc., which account for about 70% of pharmaceutical preparations. The common characteristics of solid preparations compared with liquid preparations, good physical and chemical stability, lower manufacturing cost, and easy to take and carry. No matter what production process, the granulation procedures at the first stage of tablet, capsule and granule production are similar, such as mixing, granulation, drying and sorting etc. The main equipment are: granulator, grinding and granulate machine, general mixer, tablet machine / capsule filling machine, coating machine, etc.
The principle of granulation:
The granulation operation makes particles have some corresponding purposes, so as to ensure product quality and smooth progress of production. For example, if particles are products in granules and capsules, the purpose of granulation is not only to improve fluidity, dispersion and adhesion of materials, and to facilitate accurate measurement and protect production environment, but also to ensure the uniform shape and size of particles, beautiful appearance and so on. In the production of tablets, particles are intermediate products, it is not only to improve fluidity to reduce weight difference of tablets, but also to ensure compression formability of particles. There are many different kinds of granulation methods, even if the same prescription, granulating content not only has different shape, size and strength, but also has different disintegration and solubility, resulting in different pesticide effect. Therefore, the suitable granulation method should be selected according to characteristics of the required particles.
The common granulation methods:
wet granulation, one-step granulation, dry granulation and spray granulation.
The purpose of granulation:
To improve liquidity. Generally speaking, the particle size of particle is larger than one of powder, and the number of particles that can be contacted around each particle is less, so adhesion and agglutination are greatly weakened, thus greatly improving fluidity of material. Although material is solid, but it can be treated as quantitatively as liquid.

To prevent separation of various components. It is prone to segregation when particle size and density of each component of the mixture are different, and segregation can be effectively prevented by granulation after mixing or mixing after granulation.

Prevent dust flying and adhesion on the wall. The dust explosion and adhesion of powder are serious. After granulation, environmental pollution and the loss of raw materials can be prevented, which is beneficial to GMP management.

Adjust packing density to improve solubility;

Improve the uniform transmission of pressure in tablet production;

Easy to take and carry, improve value of commodity.
Pharmaceutical granulating machine
We could not find any corresponding parameters, please add them to the properties table
Related Products
Products that maybe needed
Message
Please feel free to give your inquiry in the form below. We will reply you as soon as possible
Shanghai Office: NO211, North Fute Road, Pudong area, Shanghai, China, 200131
Changsha Office: Room 23069, Block 6, Forte Star Shine World, Yuhua District, Changsha, Hunan province
Factory 1: Hunan Marya Technology Co., Ltd. Address: No. 7 Plant, SANY Industrial Park, No. 1, SANY Road, Changsha Pilot Free Trade Zone, Hunan Province, China, 410100
Factory 2: No 555, Yupan Road, Weitang Town, Xiangcheng District, Suzhou, Jiangsu Province, China
Factory 3: 15-A, Venture Capital Industrial Square, Yanghe Road, Suzhou Industrial Park
Tel:+86-13507449007
E-Mail:info@marya.com.cn
Copyright © 2020 Shanghai Marya Pharmaceutical Engineering & Project Co., Ltd 沪ICP备2021002344号-1