Capsule Filling Machine
Capsule filling machine adopts hole plug filling, intermittent operation and frequency conversion speed regulation, which is suitable for powder or pellet capsule drugs to automatically complete sowing, dividing, filling, (waste bag removal) lock bag, finished product output and so on. 
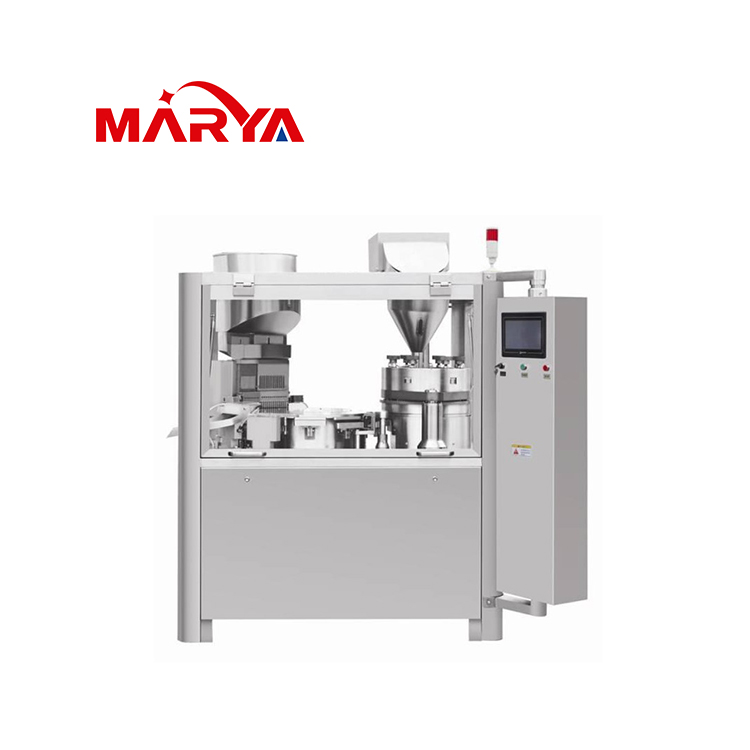 capsule filling machine3-1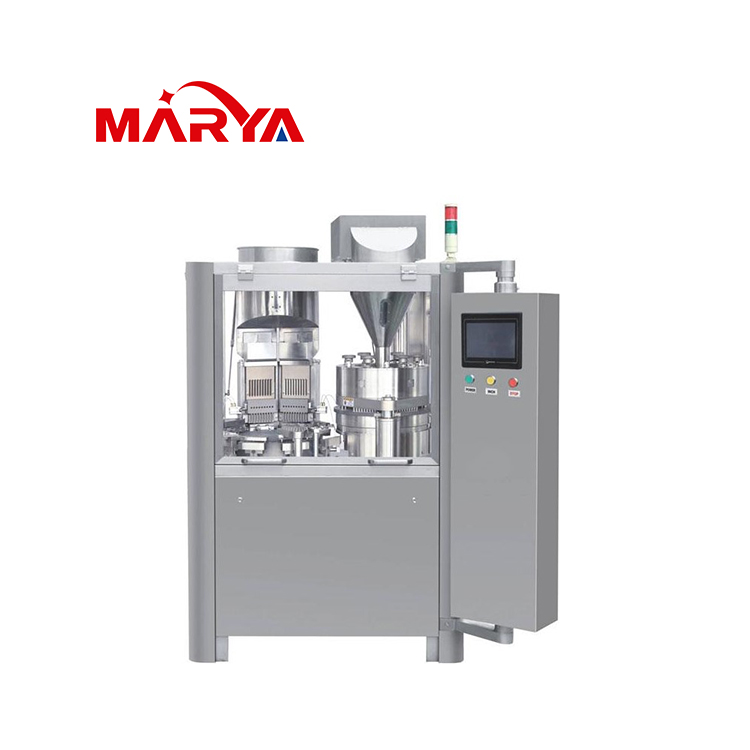 capsule filling machine1-1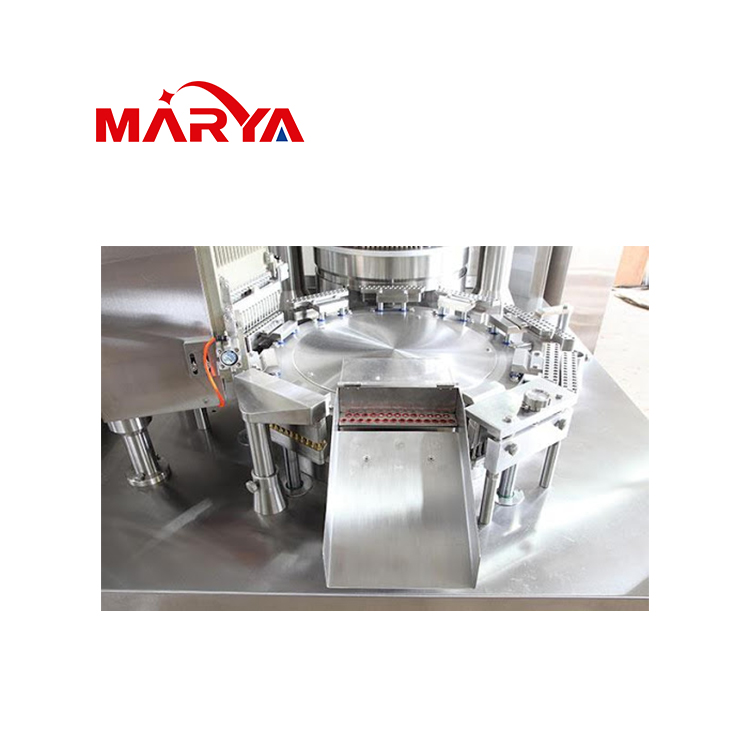 capsule filling machine7-1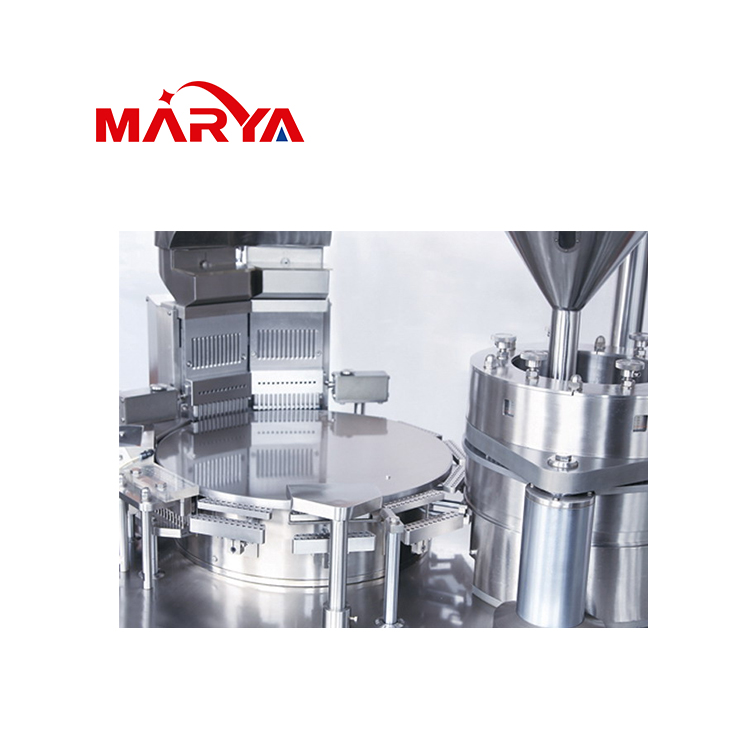 capsule filling machine8-1


1. Introduction
The latest structure: fully enclosed ten-station turntable has the characteristics of high precision, low noise and strong adaptability to domestic mechanism capsules. Its bearings of key parts and electrical appliances are international famous brands, with stable performance and high-speed operation. The parts in contact with drugs are all made of high quality stainless steel, with vacuuming device, which meets the requirements of GMP standard.
2. Performance
Capsule Loading Probability: 99%
Production Capacity: 200-3500 granules/min
Number of die holes: 2-25 pieces
Applicable Rubber Plugs: 00#-04#
Small transmission vibration, the working noise of high speed operation is less than 75dB, and the dose difference is within 3%.
Good lubrication condition and no oil pollution on work table, which avoids cross-contamination with drugs.
Capsule filling equipment small in size, low energy consumption, quick mold replacement, convenient operation and easy cleaning.
The lower cam design and pressure atomization oil pump, which fully maintain lubrication inside cam groove, reduce wear and prolong the service life of parts.
Pharmaceutical capsule filling machine adopts man-machine interface, PLC programmable controller, liquid crystal display output per minute, cumulative output, dynamic empty capsule and powder status, lack of capsule alarm prompt and automatic stop when powder is not enough, fault diagnosis prompt, etc.
capsule filling equipment
Capsule filling machine manufacturers
Capsule Filling Machine supplier
We could not find any corresponding parameters, please add them to the properties table
Related Products
Products that maybe needed
Message
Please feel free to give your inquiry in the form below. We will reply you as soon as possible
Shanghai Office: NO211, North Fute Road, Pudong area, Shanghai, China, 200131
Changsha Office: Room 23069, Block 6, Forte Star Shine World, Yuhua District, Changsha, Hunan province
Factory 1: Hunan Marya Technology Co., Ltd. Address: No. 7 Plant, SANY Industrial Park, No. 1, SANY Road, Changsha Pilot Free Trade Zone, Hunan Province, China, 410100
Factory 2: No 555, Yupan Road, Weitang Town, Xiangcheng District, Suzhou, Jiangsu Province, China
Factory 3: 15-A, Venture Capital Industrial Square, Yanghe Road, Suzhou Industrial Park
Tel:+86-13507449007
E-Mail:info@marya.com.cn
Copyright © 2020 Shanghai Marya Pharmaceutical Engineering & Project Co., Ltd 沪ICP备2021002344号-1