Capping and sealing machine
Capping and sealing machine is an automatic capping machine specially designed for the bottle production line of pharmaceutical and health care products, food, daily chemical and other industries. It adopts star-disk structure, which integrates capping, bottle feeding, capping and bottle discharging, and can precisely position and capping each bottle. There is no injury to bottles and caps during capping process, and it is suitable for various specifications of plastic bottle caps. Constant-torque capping mechanism can ensure that the screwing force of each capping head will automatically stop rotating after reaching a certain torque, and the torque can be easily adjusted.

Capping and sealing machine1-1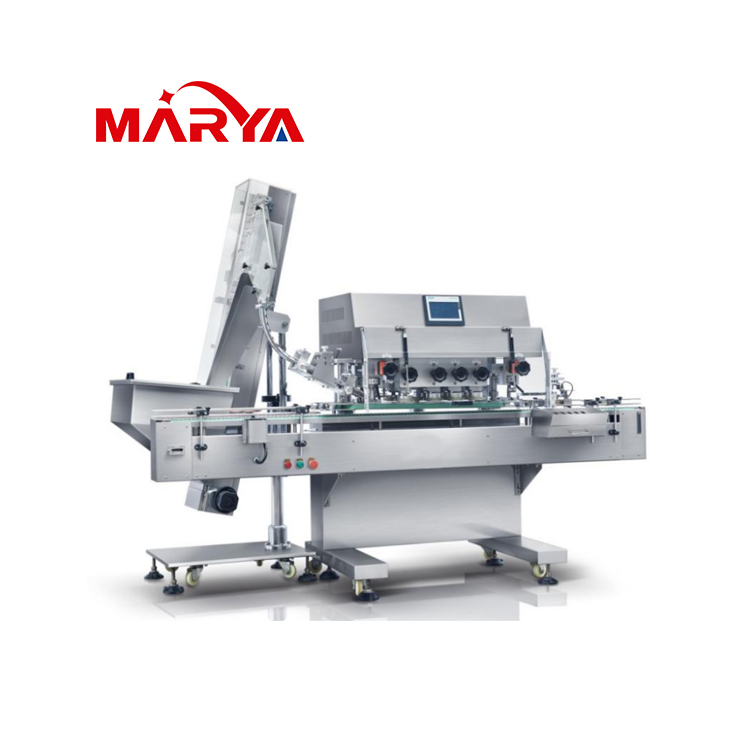 Capping and sealing machine5-1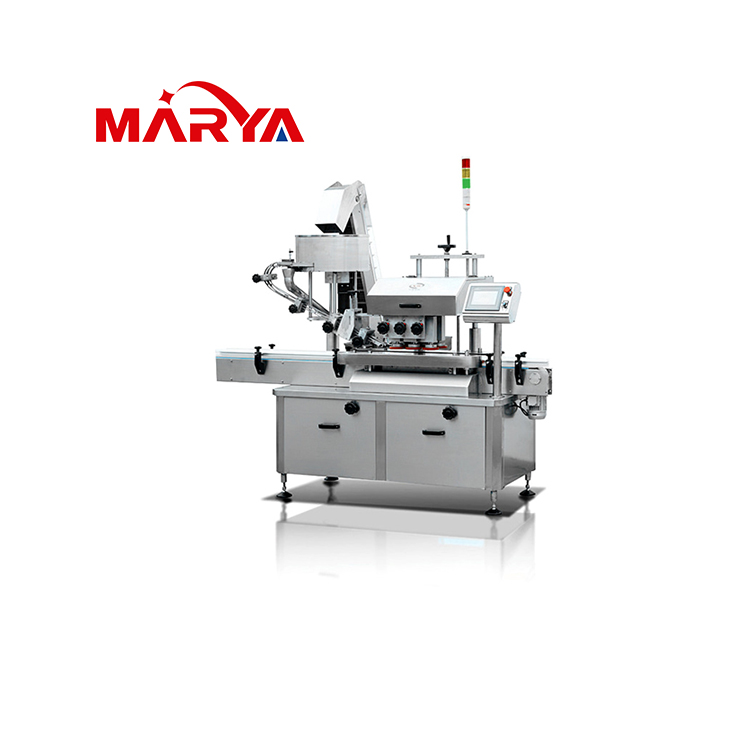 Capping and sealing machine3-1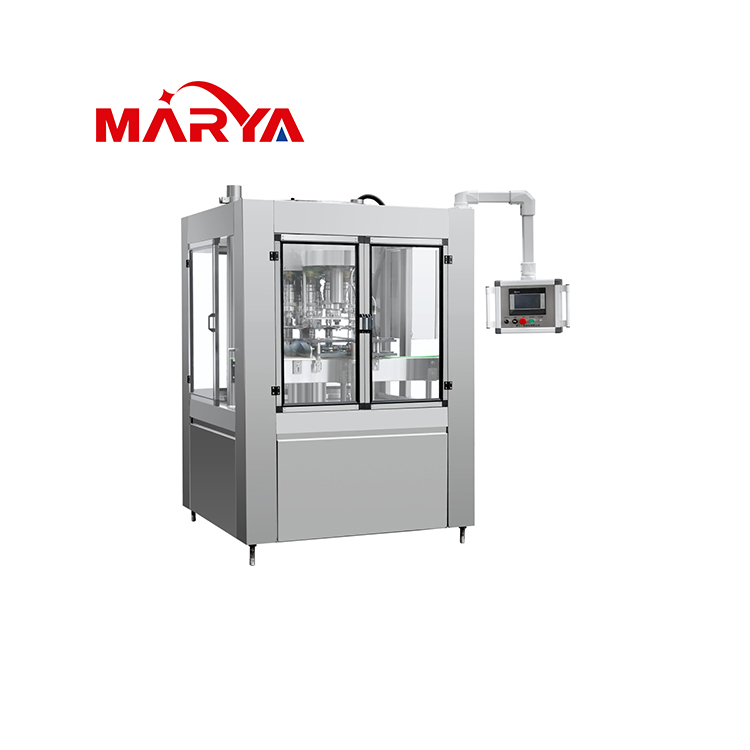 Capping and sealing machine2-1


1. Product Features
The whole capping and sealing machine adopts PLC control and touch panel human-machine interface, which is convenient and intuitive to operate.
This machine has high capping speed, high efficiency, smooth operation, wide range of use, and can be used with all kinds of bottling lines to meet GMP and FDA requirements.
The structure of capping machine is divided into six major parts: lidding, lid management, lid hanging, lid pressing, bottle clamping and capping, each structure can be adjusted according to the container single.
Complete machine with frequency control, PLC control and clear and easy to understand touch screen display.
Constant torque capping head ensures that the capping head will stop rotating once the cap has reached the tightness requirement, which is suitable for products with high tightness requirement.
Photoelectric sensor detection, lack of bottles or blocked bottles to suspend operations, automatic operation after recovery.
Interchangeable capping heads to suit different cap locking and capping requirements.
Structure tightening, electrical control and other parts are all sealed to avoid material affecting the service life of electrical components.
Adopt embedded snap structure, easy to disassemble and clean, easy to use and maintain.
No manned supervision during normal production, equipped with various automatic protection devices.
The housing of the machine is made of stainless steel 304, which meets GMP requirements.
Capping and sealing operation area is equipped with safety protection cover to provide more safety for the operator.
Optional detection mechanism for screw cap defective products and no aluminum foil.
Optional data network interface for data storage and reading management.
2. Technical parameters
Production speed: 200 bottles/min.
Suitable for bottle cap: φ15-120mm.
Bottle diameter: ≥φ20-120mm.
Bottle height: 30 - 200 mm.
Air pressure: 0.4 - 0.6Mpa.
Power supply power: 380V, 50HZ, 4.5KW.
Dimension: 2000*1000*1720mm.
Weight of the whole machine: 1500KG.
Capping and sealing machine
We could not find any corresponding parameters, please add them to the properties table
Related Products
Products that maybe needed
Message
Please feel free to give your inquiry in the form below. We will reply you as soon as possible
Shanghai Office: NO211, North Fute Road, Pudong area, Shanghai, China, 200131
Changsha Office: Room 23069, Block 6, Forte Star Shine World, Yuhua District, Changsha, Hunan province
Factory 1: Hunan Marya Technology Co., Ltd. Address: No. 7 Plant, SANY Industrial Park, No. 1, SANY Road, Changsha Pilot Free Trade Zone, Hunan Province, China, 410100
Factory 2: No 555, Yupan Road, Weitang Town, Xiangcheng District, Suzhou, Jiangsu Province, China
Factory 3: 15-A, Venture Capital Industrial Square, Yanghe Road, Suzhou Industrial Park
Tel:+86-13507449007
E-Mail:info@marya.com.cn
Copyright © 2020 Shanghai Marya Pharmaceutical Engineering & Project Co., Ltd 沪ICP备2021002344号-1