Auger Powder Filling Machine
The auger powder filling machine is composed of ultrasonic bottle washing machine, dryer sterilizer, powder filling and stoppering machine, and capping machine. It can complete spraying water, ultrasonic cleaning, flushing of inner and outer wall of bottle, preheating, drying and sterilization, heat source removing, cooling, bottle unscrambling, filling, plug unscrambling, stopper pressing, cap unscrambling, capping and other complex functions, realizing automatic production of the whole process. Each machine can be used separately or in linkage line, which is mainly used in production of vial sterile powder filling.
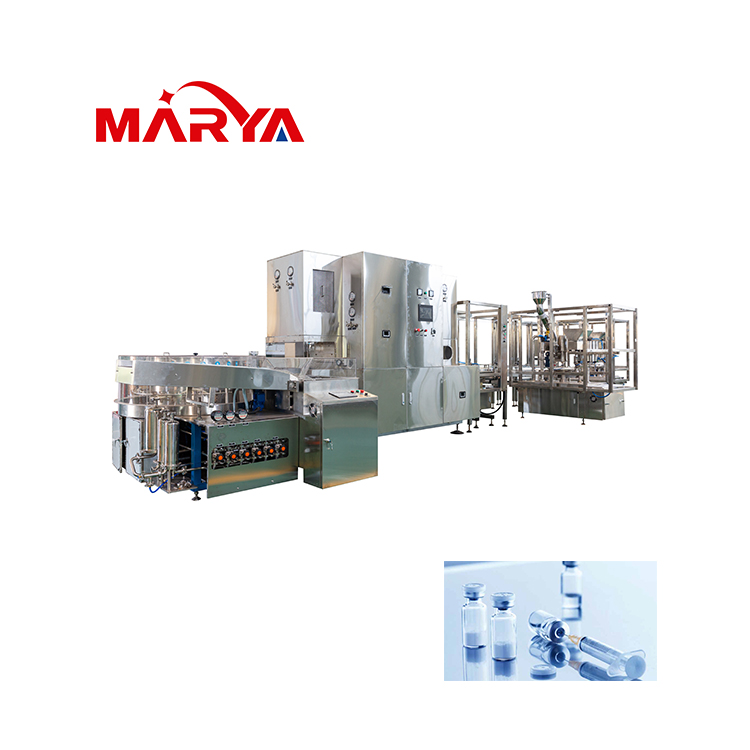 螺杆粉剂灌装线2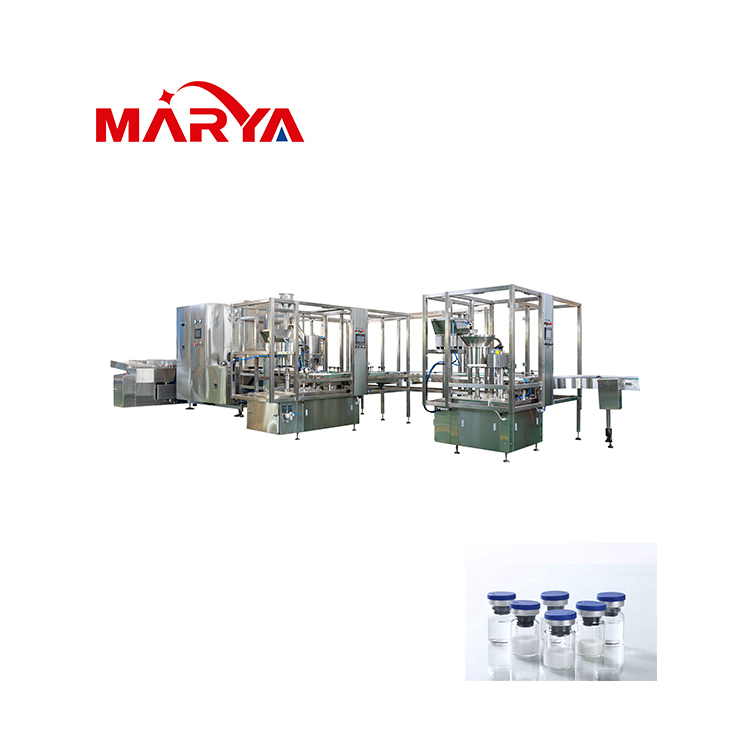 螺杆粉剂灌装线1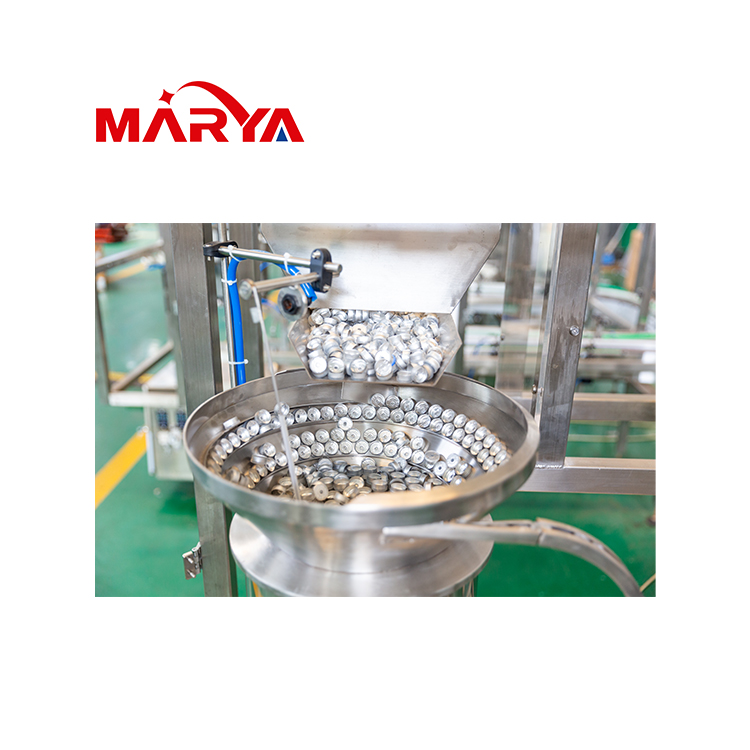 31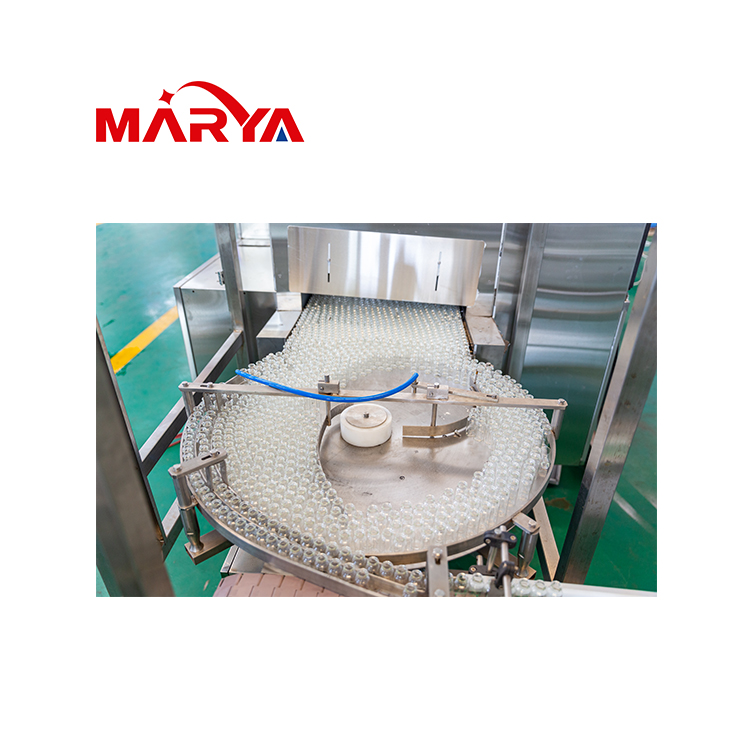 28


Performance Features
| | |
| --- | --- |
| The picture of vial/plug/cap | After filling and sealing |
The whole dry powder filling line meets new GMP requirements, and the cleaning effect meets the new Pharmacopoeia standards and requirements.

The whole powder filling line can adopt straight-line layout to reduce risk of drug cross-contamination and ensure aseptic level.

Applicable specification: 5ml-50ml vial (as per user's requirement)

Production Capacity of auger filler: 6000-30000BPH

Number of filling head: 1-4, to be selected according to output

Filling Accuracy: ≤ ±1% (according to drug characteristics)

Capping qualified rate: ≥99.9%

Compact and simple structure, occupies less area;

Stable product performance, easy and reliable operation, beautiful appearance;

High degree of automation, fewer operators required;

Auger powder filling machine uses single head filling or multiple head filling;

Optional real-time display and printing system of sterilization temperature;

The heat in the hot air circulation tunnel oven is evenly distributed, and the heat resources removal effect is good.

Optional online sterilization function for the cooling section of hot air circulation tunnel oven.

Various type filling heads can be designed based on different filling volume, filling accuracy is high;

The feeding system adopts various aseptic material transfer, which meets GMP requirement.

Multi-head screw intermittent filling, directly filling sterile raw materials into bottles, no secondary pollution.

Optional open-RABS isolation protection system and class 100 laminar flow hood protection;

Optional high-performance no-bottle-no-filling, no bottle no stoppering, no bottle no capping and squeeze stop functions;

The capping machine can be equipped with dust exhaust device, which can absorb aluminum scraps produced during capping and thus reduce the risk of environmental pollution.

The vial auger powder filling line can be equipped with online monitoring system to monitor key factors that affect product quality (such as dust particles, planktonic bacteria, wind speed, wind pressure, etc.).

Full-line linkage control function;

To realize fully automatic control and monitor of production process, high precision colored touch screen operation monitoring, PLC automatic control & automatic protection, main machine frequency conversion speed regulation and other control technology are used.

Applicable for wide range of bottle specifications, and easy to replace mould.

The auger powder filling machine can be customized according to actual demand of customers.
Auger powder filling Machine
vial powder filling Machine
vial auger powder filling machine
We could not find any corresponding parameters, please add them to the properties table
Related Products
Products that maybe needed
Message
Please feel free to give your inquiry in the form below. We will reply you as soon as possible
Shanghai Office: NO211, North Fute Road, Pudong area, Shanghai, China, 200131
Changsha Office: Room 23069, Block 6, Forte Star Shine World, Yuhua District, Changsha, Hunan province
Factory 1: Hunan Marya Technology Co., Ltd. Address: No. 7 Plant, SANY Industrial Park, No. 1, SANY Road, Changsha Pilot Free Trade Zone, Hunan Province, China, 410100
Factory 2: No 555, Yupan Road, Weitang Town, Xiangcheng District, Suzhou, Jiangsu Province, China
Factory 3: 15-A, Venture Capital Industrial Square, Yanghe Road, Suzhou Industrial Park
Tel:+86-13507449007
E-Mail:info@marya.com.cn
Copyright © 2020 Shanghai Marya Pharmaceutical Engineering & Project Co., Ltd 沪ICP备2021002344号-1