BIBO Filter
The bag in and bag out filter (hereinafter collectively referred to as BIBO) is a safety protection filter system, which is generally connected with the exhaust system to prevent the leakage of harmful pollutants. The replacement of air filters or chemical filters used in hazardous environments provides a safe and reliable replacement method. The replacement of the filter is carried out in the protective bag, which can prevent the gas in the box from contacting the outside, thereby protecting the safety of the operator and the environment. The protective bag is equipped with gloves to facilitate the replacement operation of the staff.

BIBO1-1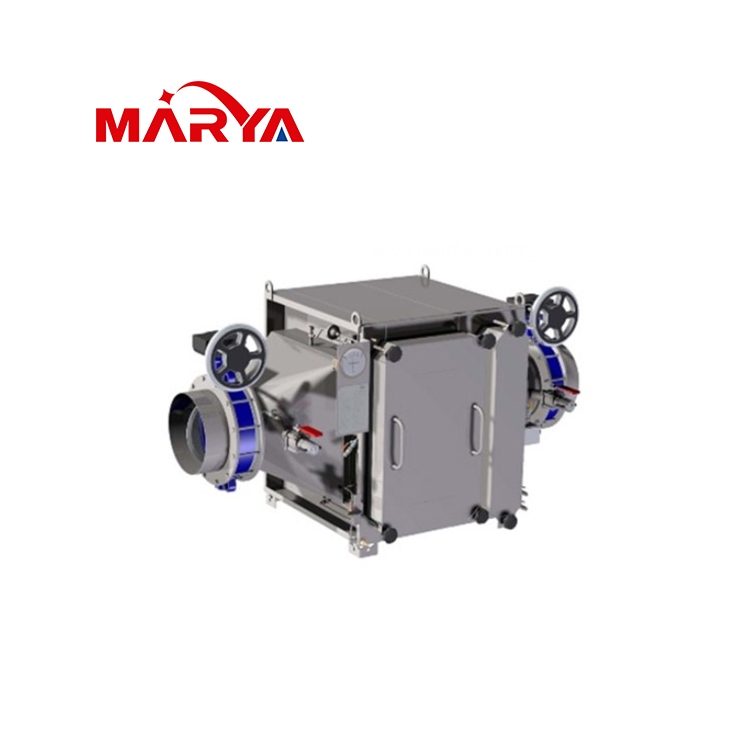 BIBO2-1
BIBO3-1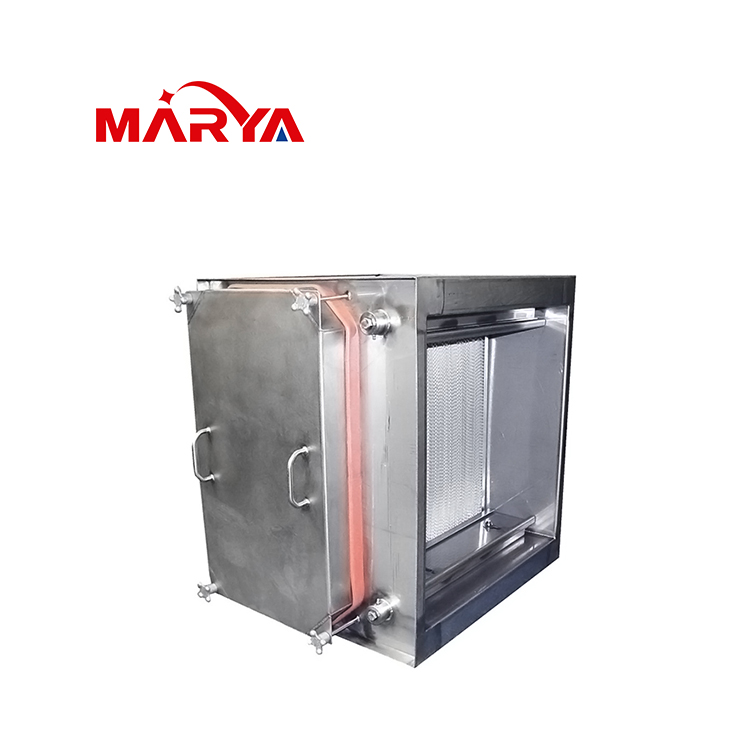 BIBO8-1


Introduction
The bag in and bag out filter is a commonly used exhaust device in the pharmaceutical industry and biosafety laboratories. It adopts a fully enclosed bag in bag out design, which can effectively isolate radioactive gases, pathogens and chemical pollution. The box effectively prevents secondary air pollution and ensures the safety of operators.
Characteristic:
The most important feature of the bag in bag out filter is that the installation, replacement and detection of the filter are all carried out under the protection of a PVC bag (or high temperature bag). The filter unit does not contact with the outside air completely, so as to ensure the safety of personnel and the environment and make the replacement process convenient and fast.
Composition and construction:
Bag in and bag out filter is similar to the composition of modular air conditioning unit, it is assembled in the bag in/bag out Housing (Bibo Housing) after combination of different functional unit according to user's requirements. Common functional units include: Pre-filter, High Efficiency Particle Filter, High Efficiency Gas Adsorption Filter (HEGA), Precision Scan test Sections, etc.
Under normal circumstances, the filter of the bag in/bag out consists of two parts, filter unit and detection unit. The most simple filtration unit contains only efficient particle filter, if the air is not filtered before entering the BIBO system, pre-filters must be used to protect the efficient particle filter. If the inlet air need adsorption filtration, then high efficiency air adsorption filter is needed; Detection unit refers to an automatic (or manual) fine scanning detection device.
In addition to the above main components, there are some supporting equipment on the filter box of BIBO system, such as pressure gauge, pressure hole, quick connection port, etc.. Micro high efficiency particle filters are used between these components and the BIBO housing, to ensure good isolation effect from the outside. Bag in and bag out filter and the air tight isolation dampers constitute a complete air filtration and isolation system, which is called "Containment Systems" in North America.
We could not find any corresponding parameters, please add them to the properties table
Related Products
Products that maybe needed
Message
Please feel free to give your inquiry in the form below. We will reply you as soon as possible
Shanghai Office: NO211, North Fute Road, Pudong area, Shanghai, China, 200131
Changsha Office: Room 23069, Block 6, Forte Star Shine World, Yuhua District, Changsha, Hunan province
Factory 1: Hunan Marya Technology Co., Ltd. Address: No. 7 Plant, SANY Industrial Park, No. 1, SANY Road, Changsha Pilot Free Trade Zone, Hunan Province, China, 410100
Factory 2: No 555, Yupan Road, Weitang Town, Xiangcheng District, Suzhou, Jiangsu Province, China
Factory 3: 15-A, Venture Capital Industrial Square, Yanghe Road, Suzhou Industrial Park
Tel:+86-13507449007
E-Mail:info@marya.com.cn
Copyright © 2020 Shanghai Marya Pharmaceutical Engineering & Project Co., Ltd 沪ICP备2021002344号-1